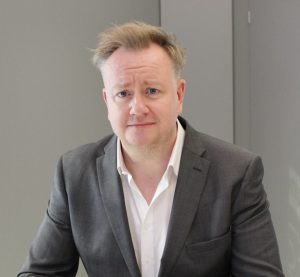 Justin Cosnett, Chief Product Officer at Continent 8 Technologies, talks about the need for operators and suppliers to have visibility and privacy of data coming into and going out of their systems and networks at all times.
Online gambling operators work with a wide range of B2B partners to deliver sports betting and casino experiences to their players. Companies are always communicating with each other over the internet, with data being passed back and forth at all times via webapp and API calls. But in most cases, operators do not have control or visibility over the high volumes of traffic going into and coming out of their systems and networks.
This lack of insight can lead to inefficiencies and also make it hard to spot unexpected data flows to and from unknown destinations. At a time when the volume and sophistication of cyber attacks being launched against organisations in the gambling industry are at an all-time high, this insight and the use of private connectivity is a must for operators to have at all times.
Ultimately, this means that operators and suppliers need access to a private internet that is highly secure and ultra-fast, and that allows them to connect to one another and communicate in real-time. This needs to be combined with a portal where they can monitor and manage all traffic flows while being confident they are safe from the threat of a cyber attack.
As the leading infrastructure provider to the global online gambling industry, we were aware of this need and so developed and launched the Continent 8 Gaming Exchange and Premium Portal. It's a powerful private internet and exclusive community exchange specifically for iGaming businesses, allowing them to connect faster and more securely than via the standard internet.
It means that our customers can connect directly to others via our MPLS backbone in a Layer 3 virtual private network (VPN), rather than route over the public internet. It offers the lowest latency and the highest levels of performance guaranteed with both local and remote reachability. What's more, it's incredibly reliable with IPv4 addressing but reduced public surface area, and an uptime rate in excess of 99.9%.
The technical environment in which companies communicate is important, but so too is the portal in which data and information are displayed.
Operators and suppliers need access to key metrics, stats and data as standard, but they also need an analytical dashboard that allows them to view and monitor all traffic flows. Our portal offers a dynamic map overview for all connectivity between sites and data flows, plus the direction of traffic. As mentioned, this allows them to identify inefficiencies and potential security risks.
Examples of efficiencies they can identify and action would be moving other public internet traffic use to private CloudConnect or MPLS services dedicated to connecting customers to partners or hyperscale cloud implementations.
Of course, security is a key concern for all organisations in the gambling industry and especially when connecting to and communicating with third-party providers. Because the Gaming Exchange is a private network, it is not attackable externally so this risk of falling victim to something like a DDoS attack is minimised.
This is a major upside for operators and their supplier partners, with both facing a growing arsenal of cybersecurity threats. The types of attacks include credential stuffing and phishing as well as DDoS and ransomware. In fact, the industry's relatively heavy use of third parties makes companies especially vulnerable as they can be subject to attacks against their own systems in the event that a supplier is breached.
The only way to successfully mitigate the risk of falling victim to a cyber attack is to take a multi-layered approach to security. The first step in this is to identify your "crown jewels" and to ensure they are appropriately protected. Protection should cover the data, endpoints, applications and network layers of your business to protect against the different types of threats.
The defences, such as DDoS, WAAP, SIEM/SOC and EDR/MDR, operate together to protect an organisation. This, when combined with using a private internet to communicate with partners, puts operators in a strong position to fight back against attacks and ensure their systems, data and communication networks can run "businesses as usual" even in the event an attack gets through.
Infrastructure might not be as exciting as product innovations, million-dollar marketing campaigns and new market expansion, but it is the foundation for all of these and more. Without the right systems, networks and solutions in place, operators and suppliers simply cannot push the boundaries in other areas while maximising the potential of partnerships they have.
Contact Justin to learn more about the Gaming Exchange.
Source: European Gaming