The Gaming Exchange is a ground-breaking platform designed to revolutionise the way the iGaming industry operates. By leveraging our extensive network and deep understanding of the iGaming industry's need for collaboration and integration, we've developed a solution that addresses the unique challenges faced by operators, providers and partners equipping them with the tools necessary for success. The Gaming Exchange is an exclusive exchange and ecosystem designed for Continent 8 customers to connect to other Continent 8 customers. We provide a VPN across our backbone network, in conjunction with third party circuits, to allow the customer to exchange traffic with other participated customers, at the lowest latency, securely and privately. Whilst using Internet technology, data traversing the exchange does not touch the public Internet, this ensures immunity from DDoS attacks and other malicious hacking attempts. With the exchanges stable, reliable connectivity and performance, UDP can now be trusted to deliver data as Internet restrictions are removed – optimising data delivery.
Why Continent 8?
Global connected network

The largest private network in the gaming industry.

Unrivalled experience

25 years' experience working with the largest brands in the gaming sector.
Benefits
Lowest latency and highest performance guaranteed

Guaranteed local and remote reachability.

Private and reliable internet

Private connectivity with public IPv4 addressing, with an uptime rate in excess of 99.9%.

Highly secure ecosystem

Private internet, not attackable externally and protected by Continent 8.

Gaming Exchange portal

Unique to the iGaming Exchange is the Premium Dashboard, an advanced portal providing in-depth traffic analytics and visual representations of data flows. Through this portal, businesses can visualise network traffic, enabling them to make data-driven decisions to ensure optimal integration and partnerships.
Replace MPLS, point-to-point private circuits or under performing Internet VPNs
Secure data exchange

Operators, partners and providers can use the Gaming Exchange to share data securely with other parties within the ecosystem. This ensures the data is not vulnerable to DDoS attacks or hacking attempts, helping prevent data loss and regulatory compliance.

Reliable data exchange

By removing the constraints of the Internet, Gaming Exchange subscribers enjoy low latency, predictable quality, and better guaranteed uptime SLA's (Service Level Agreements) than Internet services.

Combined or separated ports

The Gaming Exchange can either be delivered as a separate VLAN on existing physical Internet ports, or delivered using a separated port to further enhance redundancy and protect against the effects of DDoS attacks.

Game and feature integration

Slots, casinos and live dealer can use the Gaming Exchange to securely integrate new games or partners and features. Providing a faster, more stable and secure experience for your end users.

Real-time odds updates

Sportsbooks can use the Gaming Exchange to receive real-time odds updates from odds feeds, ensuring they can provide the most accurate and up-to-date odds to their customers.

Payment processing

Payment gateways can use the Gaming Exchange to process transactions securely and efficiently, providing a seamless payment experience for players.

Personalised player experience and big data analysis

By integrating with data analysis service providers, sensitive data can be kept off of the Internet ensuring compliance and enhanced data protection.

Regulatory compliance

The Gaming Exchange can facilitate secure data exchange between operators and regulators, helping operators to comply with regulatory requirements.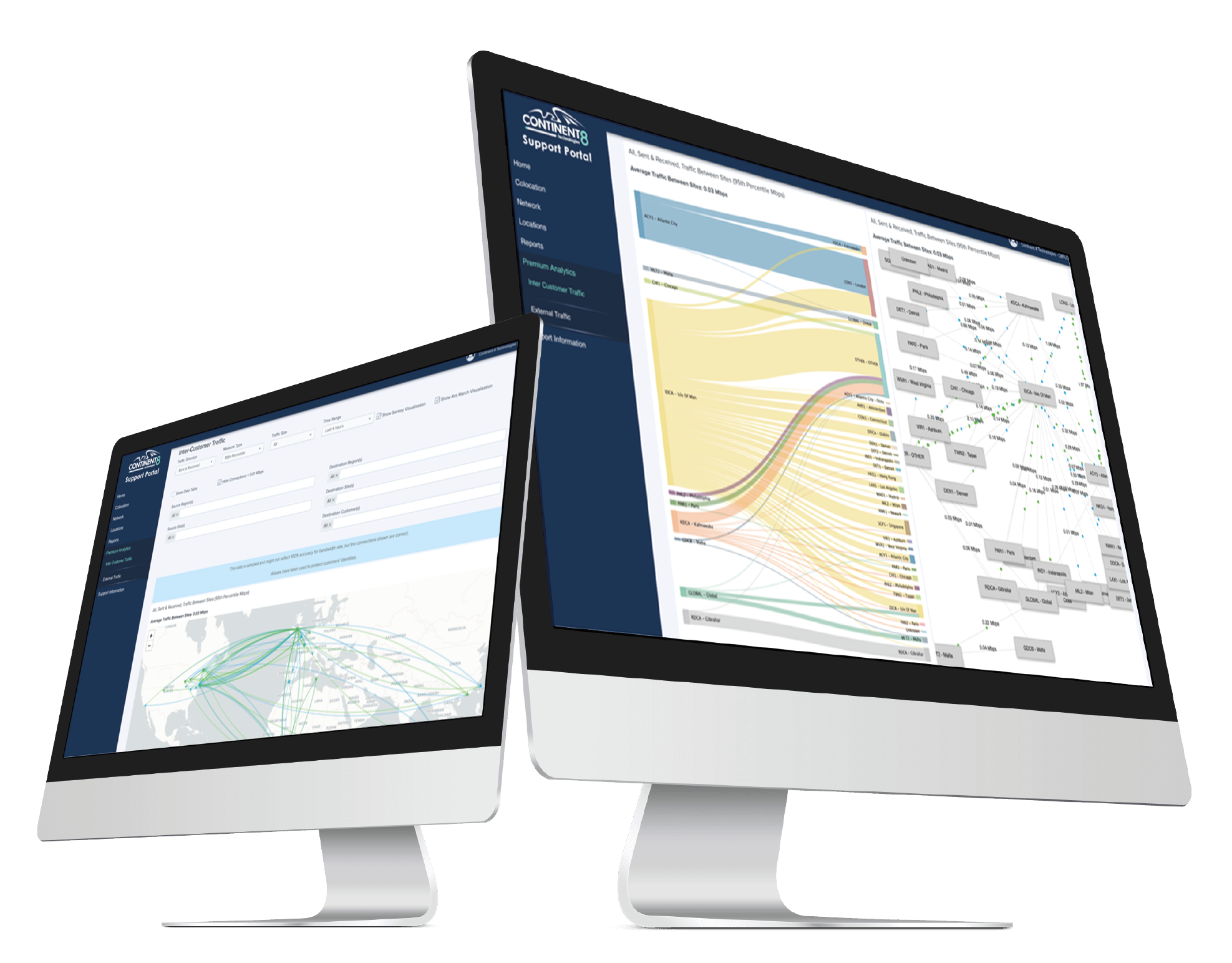 Join the exchange
All operators, providers and partners to the iGaming industry are encouraged to join the revolution and connect to the Gaming Exchange. Operators, sportsbooks, odds feeds, payment gateways, platform providers, aggregators, games providers, data analysis providers, regulators, and anyone else who wants to optimise data delivery. At Continent 8, we are committed to providing innovative solutions that meet the unique needs of the iGaming industry. Our Gaming Exchange is just one of the ways we are helping iGaming businesses to streamline operations, enhance collaboration, and ensure regulatory compliance.
To discover more about our Gaming Exchange solutions, simply fill out this form.
Get in touch