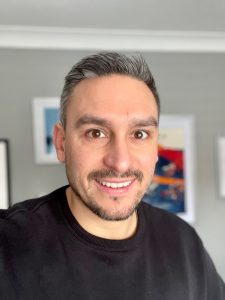 Craig Lusher, Senior Product Specialist – Secure
In the modern, highly interconnected iGaming landscape, seamless integration with third-party partners via APIs is crucial for operators to deliver innovative gaming experiences. However, this vast API ecosystem also creates significant cybersecurity risks that can severely impact business operations if not adequately protected. That's why advanced API protection services like Continent 8's Cloud WAAP (Web Application and API Protection) have become essential for iGaming operators and iGaming businesses to invest in.
APIs form the foundation of iGaming businesses
Application Programming Interfaces (APIs) serve as the core integration fabric allowing iGaming platforms to connect with critical services – from game and payment providers to odds feeds, loyalty programs, and more. Real-time API transactions facilitate key functions like enabling customers to deposit funds or access gaming content. Without properly securing these interactions, operators face massive exposure.
Cybercriminals are continuously probing operator APIs for vulnerabilities to exploit. A successful breach can have a crippling effect, bringing down gaming services, stealing customer data, or enabling financial fraud. The impact from API downtime and security failures goes beyond immediate revenue loss. It can severely damage an operator's brand reputation and trustworthiness in the eyes of players.
The interconnected nature of iGaming raises the stakes 
Due to the intrinsically interconnected nature of the iGaming ecosystem, the risks extend beyond just the operator's own environment. Many operate as platforms relying on scores of third-party partners integrating via APIs. If one partner's API protection fails, it essentially opens a backdoor into the operator's core systems. This was evidenced in the 2020 FireEye breach, when hackers leveraged vulnerabilities in SolarWinds' software updates to penetrate numerous enterprises globally.
This highlights why iGaming operators must take a more expansive view of API security, implementing robust protections not just for internal APIs, but also for every partner integration point. Failing to secure even one external API creates exposure for the entire business.
Continent 8's Cloud WAAP: Comprehensive API protection
Our Cloud WAAP delivers an advanced, multi-layered defence tailored for the unique API security challenges in the iGaming industry. It combines AI-powered behavioural analysis with deep application layer controls to provide complete protection against external attacks targeting operator APIs.
It sits inline between all API traffic and the operator's infrastructure, scrutinising every interaction. Our machine learning detects anomalous activity indicative of attacks and automatically blocks threats. Thousands of security checks defend against OWASP top 10 web app risks, bot attacks, DDoS, Credential Stuffing and more. Granular policies secure each API path, preventing unauthorised or dangerous actions.
This enables C8's Cloud WAAP to stop attacks before they reach critical systems. Outbound APIs are also secured to protect partners. The integrated dashboard provides full visibility with actionable analytics to optimise defences and respond faster to threats.
Securing the API transit layer 
Whilst C8's WAAP locks down and protects APIs at the application layer, C8 can also securely and reliably deliver API's using our Gaming Exchange. Our Gaming Exchange provides private, secure, high-speed global connectivity for exchanging data between operators and partners.
Built on a dedicated backbone isolated from the public internet, the Gaming Exchange offers enhanced security, reduced latency, and improved reliability for API and other partner communications. This protects the vital underlying infrastructure that API data rides on, adding depth to C8's layered security model.
The importance of coordinated API protection
Given the risks, adopting enterprise-grade API protections must become an urgent priority for iGaming operators today. While securing internal systems is crucial, coordinated efforts to elevate defences across the partner ecosystem is equally vital. Just like an unprotected external API can undermine internal security controls, robust API protection from C8 can strengthen the defences of connected partners.
Ultimately, the iGaming industry needs to unify around advanced API protection standards to close security gaps exploited by threat actors. C8's integrated WAAP and Gaming Exchange iGaming solution enables taking a systemic approach to API defence across the connected iGaming landscape. In the growing threat climate, comprehensive API protection is imperative for iGaming operators and partners to collaborate on – it's the smart investment to secure the foundation of the industry.
Learn more about our iGaming security WAAP solution here