AWS specialist joins go-to infrastructure provider to the regulated global online gambling industry
Continent 8 Technologies, the award-winning provider of managed hosting, connectivity, cloud and security solutions to the global online gambling industry, has welcomed Carl Bonner as Regional Sales Director.
The appointment augments Continent 8's global sales team at a time when demand for its solutions and services continues to rise amid the ongoing roll-out of regulated online gambling in key jurisdictions around the world.
Carl is a highly experienced cloud specialist and joins Continent 8 from AWS (Amazon Web Services) where he has been senior account manager for the past three and a half years, co-founding the Betting & Gaming division, supporting a range of well-known iGaming brands with various AWS services.
Prior to that, he held senior roles at cloud-based enterprise software company, Oracle. This has seen him work with some of the biggest brands in Europe including Pret a Manger, WHSmith, Shazam, UiPath and ESET, supporting their cloud strategies and deployments.
He brings this wealth of experience to Continent 8 where he will be responsible for supporting the provider's multi-cloud strategy and growing its customer base in core regulated iGaming markets, such as the fast-growing US market.
Continent 8's multi-cloud strategy allows it to support customers with its regulated Public Cloud, Private Cloud, as well as Hyperscale Cloud solutions. It holds AWS Advanced Tier Consulting Partner status so that it can assist customers with AWS projects and deployments. It is also a Microsoft Silver Partner, augmenting its existing cloud offering with Microsoft Azure Stack.
Brian B. Koh, Chief Commercial Officer at Continent 8 Technologies, said: "I'd like to welcome Carl to our global sales team and look forward to benefitting from his unrivalled experience with supporting well-known brands in the iGaming sector with cloud-based solutions.
"We are the go-to regulated cloud provider for the biggest operators and suppliers in the industry, and with Carl onboard, we will be able to better support existing customers and drive awareness of our solutions and services among those not already working with Continent 8."
Carl Bonner, Regional Sales Director at Continent 8 Technologies, added: "Joining Continent 8 allows me to share my passion for cloud-based solutions with operators and suppliers in the iGaming industry, making them aware of the huge upsides they can unlock by utilising the cloud.
"I am thrilled to be joining such a respected business as Regional Sales Director and working with the wider team to not only meet but exceed our goals for growth."
The Latin American (LATAM) region has rapidly emerged as an enticing frontier in the global iGaming market. Its immense potential, unique characteristics, and dynamic nature make it a rich opportunity for operators and providers looking to expand their horizons.
In a recent webinar moderated by Anna McChesney, Senior Marketing Manager for Continent 8 Technologies, Gabriel Szlaifsztein, Regional Sales Director for LATAM (Continent 8) and Marcelo Blanco, CTO at Vibra Gaming (a Continent 8 customer), explored what the opportunity is for operators and suppliers in the region and how to develop a strategy for growth across this emerging market.
They also addressed the current and future regulatory landscape, the importance of cybersecurity, cultural nuances, infrastructure requirements and the influence of socioeconomic factors affecting player habits. Marcelo provided deeper insight into the key challenges and opportunities when setting up regional operations through his customer case study and talked enthusiastically about how "opportunity beckons."
Emerging Market Potential
The LATAM region is often hailed as one of the most promising emerging markets in the iGaming sector. Its vast, untapped population of over 670 million, the proliferation of mobile devices, and an increasing appetite for online entertainment create a perfect storm for growth. The region is ripe for innovation and investment, attracting global players who recognize the potential of this exciting market.
Regulatory Landscape
The regulatory landscape in LATAM varies significantly from one country to another. Some countries have embraced iGaming and enacted favourable legislation, while others are still navigating the complexities of regulation. It's imperative for operators and providers to closely monitor and adapt to the evolving legal framework in each jurisdiction they operate in. In our webinar, Gabriel explains the growing acceptance and adoption of regulation and provides a detailed, country-by-country overview of gambling activity and licensing requirements across the region.
Cultural Diversity
LATAM is a tapestry of diverse cultures, languages, and traditions. Understanding the cultural nuances of each nation is pivotal for iGaming success. Tailoring strategies and customising offerings to resonate with local markets in each country, from content and marketing to user experience, is a key consideration in the region. The flexibility required to create a "unique look and feel" for different products is crucial.
"There is a huge diversity of devices and connectivity across Latin America. We need to provide different content for different markets in order to provide the right solution. Each audience has a particular taste, and we must accommodate that." – Marcelo Blanco, CTO, Vibra Gaming.
Sports Betting Popularity
Sports hold a special place in the hearts of many LATAM residents. Football, in particular, reigns supreme, and sports betting enjoys immense popularity. Boxing, basketball and baseball also attract a lot of interest. There has been an explosion in online gaming and sports betting in the LATAM region, which has risen sharply since the pandemic. There were 383 million registered mobile internet users in 2022, with the highest numbers in Brazil and Mexico. The intertwining of sports betting and iGaming presents a unique opportunity for providers to engage a passionate audience.
Technological Advancements and Cybersecurity
As the LATAM iGaming market evolves, embracing technological advancements becomes vital. Infrastructure and cybersecurity take centre stage to protect sensitive data, ensure fair play, and maintain uninterrupted services. There are 135 data centres across the region, all very well distributed. Continent 8 has established certified operations in Colombia, as well as Peru and Puerto Rico.
"The right data centre for operations in LATAM is a combination of technical capacity, latency and regulatory aspects in the target market." – Gabriel Szlaifsztein, Regional Sales Director (LATAM), Continent 8.
Cyber threats are on the rise. According to a recent cybersecurity report by Fortinet, there were 137 billion registered cyber attack attempts in Latin America during the first half of 2022, the main attack vectors being ransomware and DDoS. Mexico saw the highest number of cyber attacks, followed by Brazil and Columbia. This makes the role of cybersecurity paramount for the industry's integrity and a critical investment for operators and suppliers.
Local Partnerships
Local partnerships and collaborations are crucial to navigating the intricacies of the LATAM iGaming sector. Understanding local business practices, forming solid relationships with local entities, and complying with regulatory requirements are integral to long-term success. Marcelo talks about the importance of being prepared and describes how having a strong partner in Continent 8 was critical to Vibra Gaming's journey when setting up infrastructure in regulated markets.
The LATAM iGaming market is a treasure chest of opportunity for operators and providers with the vision to tap into its potential. While navigating the complexities of regulation, understanding cultural diversity, and embracing technological advancements, industry players can position themselves to thrive in this dynamic and evolving landscape.
In the final part of the webinar, Gabriel and Marcelo discussed their predictions for the industry and the region for the next 5 years. These included greater coverage for regulated markets, a level-up in disruptive and emerging technologies and the development of a new breed of players as the market matures.
Interested in learning more about developing a strategy for growth in the LATAM region? Contact Continent 8 today and book your free 1-hour consultation with our experts.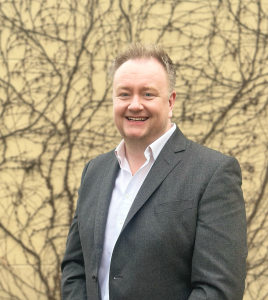 Justin Cosnett, Chief Product Officer, discusses how to select the right cloud service and security measures for your business.
The cloud is a network of servers that provides resources like data storage and computing power for users. It has become a main staple for businesses that aim to scale up. While the cloud offers various advantages to enterprises, some challenges make this infrastructure difficult to implement.
First, a business must choose between public and private cloud infrastructure. Not all companies can afford a customized cloud computing system, but there is no denying that the private infrastructure offers various advantages.
Security issues related to the cloud have also become a concern for enterprises. Companies may risk their hard-earned reputation if they fail to choose the right cloud hosting service or implement the best security methods.
Public vs. Private Cloud
As the name suggests, public cloud refers to the cloud infrastructure multiple entities use to keep their data. It does not mean that tenants' data are mixed up, though. The service provider isolates each tenant's data.
Meanwhile, the private infrastructure is designated for one tenant. Because of that, the user has the freedom to customize the infrastructure to their liking. It ensures that the solutions provided by the cloud system match what the company needs.
Having a designated cloud infrastructure also helps with scalability. Since the cloud system is only used by one company, there is no risk of capacity contention. When the company plans to scale its cloud infrastructure, it only needs to add bare metal servers and configure these new servers. Private cloud also offers enhanced safety, as companies can access their data and applications via private network links.
Although private cloud sounds like an ideal system for a company, there are situations where public cloud may be the better option. Public cloud can help companies handle less sensitive data they do not need to access frequently. The multi-tenant system also suits companies that are still growing and deal with less complex data. It is the more economical choice for companies than the private system.
Security measures to protect cloud
Security challenges to a cloud infrastructure are continuously changing. There are increased external attacks, dynamic workloads, highly automated DevOps culture, and cloud compliance. The following are the best security practices to overcome those challenges.
Policy-based, granular IAM
Implementing a granular identity and access management (IAM) is critical in ensuring the security of a cloud system. More than that, everyone within the organization must stick to the protocol. Instead of implementing the protocol based on individuals, experts suggest basing it on groups and roles.
A cloud system should use the zero-trust approach in its IAM practice. It means the system should not automatically trust any entity within or outside the network and verify everything. Based on this approach, each role should only be given access to the resources it needs to perform its tasks.
Safe data backup and recovery plan
Many organizations use the cloud to backup data from their own servers. It makes them sometimes overlook the need to back up the cloud system. Note that cloud servers are not 100 percent secure from internal and external threats.
The cloud security system must employ a safe data backup and recovery plan in emergencies. This protective measure will ensure that the organization can still run even if its key data server is down.
Proactive monitoring
Monitoring the system actively is necessary to detect issues before they spread out. Ideally, the administrator employs vulnerability scanners, public threat intelligence feeds, and other anomaly detection tools to ensure the cloud system is safe.
Alerts should happen in real-time to ensure administrators can immediately fix the issue. Besides proactive monitoring, the system must have response policies for various threats so that administrators can resolve problems promptly.
Implementing data encryption and firewall
Data encryption is vital for organizations that store their data in the cloud system. Encryption ensures that only authorized individuals can access the organization's sensitive data. It transforms the data into a code that only people with authorized access can decode.
Cloud security systems also use web application firewalls to safeguard applications within the network, particularly cloud native distributed applications. This makes it easier for the system administrator to monitor traffic from and to web app servers.
Human resource training
Cloud is a highly intelligent system that is automatically updated to enhance security. However, this data solution is used by humans, so the system is not safe from potential errors. An interesting study by Stanford University even reveals that more than 80 percent of data breaches are caused by human error.
Companies must train their employees to recognize cybersecurity risks like phishing and malware. They must also learn how to access the company's cloud server safely. These employees must be trained to notify the IT department immediately if they suspect foul play.
Cloud service providers have their own security measures. However, some companies may opt to work with security services like Continent 8 to further enhance their data protection.