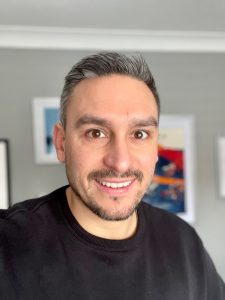 By Craig Lusher, Senior Product Specialist at Continent 8 Technologies
Land-based casinos, like any other bricks and mortar sector, are not immune to the threat of cyber attacks. While it might seem that physical casinos are less susceptible to cyber threats, the reality is quite different. Modern land-based casinos rely heavily on interconnected technology for their operations, from Building Management Systems (BMS) and back-office IT infrastructure to the slot machines on the casino floor. Each of these systems can be a potential target for cybercriminals. In this article, we explore four significant cybersecurity breaches in the North American land-based casino industry and discuss how Continent 8's (C8) suite of products and services can help fortify your operations.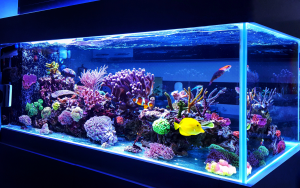 One of the most unusual cybersecurity incidents involved hackers using an internet-connected fish tank to breach a North American casino's cybersecurity. The fish tank's sensors, connected to a server that regulated the tank's conditions, became the hackers' entry point. They exploited this connection to access the casino's network and exfiltrated 10GB of sensitive data to a device in Finland.
This incident underscores the importance of robust cybersecurity measures. C8's Security Operations Centre (SOC) and Security Information and Event Management (SIEM) services provide continuous monitoring, detection, and response to security incidents, helping to identify and patch vulnerabilities promptly. Additionally, C8's Endpoint Detection and Response (EDR) and Managed Detection and Response (MDR) services can help detect and respond to threats at the endpoint level, further enhancing the security posture.
The Cache Creek Casino Cyber Attack
Cache Creek Casino and Resort in California had to suspend its operations for several days following a cyber attack on its system. Although the casino did not disclose the type of hack or the impacted business sectors, they confirmed their collaboration with federal law enforcement, including the FBI, to resolve the matter and determine who was behind the attack and what information was potentially stolen.
In such scenarios, C8's private connectivity service can help mitigate risks by providing a dedicated network connection, ensuring that sensitive data is transmitted securely. Furthermore, C8's secure data centres, located across four continents, offer a highly secure environment for storing and processing sensitive data, reducing the risk of unauthorised access.
The Lucky Star and Gateway Casinos Ransomware Attacks
All six Lucky Star Casino locations in Oklahoma were closed for a significant period after a ransomware attack penetrated their IT networks. Similarly, Gateway Casinos and Entertainment, a major gaming operator in Ontario, had to suspend its operations due to a ransomware attack. In both cases, the companies confirmed the attacks but stated that there was no evidence that the attackers accessed personal information of customers or employees.
These incidents highlight the importance of robust cybersecurity measures. C8's SOC/SIEM services provide continuous monitoring, detection, and response to security incidents, helping to identify and patch vulnerabilities promptly. Moreover, C8's Web Application and API Protection (WAAP) service can help prevent such attacks by providing comprehensive protection against a wide range of web application threats, including ransomware.
Is your land-based casino protected?
In all these cases, Continent 8's suite of products and services can provide the necessary layered protection. Our SOC/SIEM services can monitor network activity in real-time, detecting potential threats and responding swiftly to mitigate damage. Our EDR/MDR services can provide endpoint-level protection, detecting and responding to threats that have bypassed other defences. Our DDoS protection service can ensure the continuous availability of services, while our WAAP solution can protect against a wide range of web application threats.
Our cybersecurity solutions are built on a resilient global network spanning over 95 locations across four continents, providing a layered security approach. Our private connectivity and dedicated network ensure the secure transmission of sensitive data.
While the land-based casino industry faces significant cybersecurity challenges, these can be effectively addressed with the right measures in place. In the face of evolving cyber threats, it is essential for the casino industry to stay informed and prepared. After all, the average cost of a data breach is $4.24 million!
Furthermore, regulators globally are assessing the viability of mandating cybersecurity controls to ensure licensee compliance and reduced cybersecurity risk. Continent 8 is committed to helping the industry navigate these challenges, providing the tools and expertise necessary to ensure a secure and trustworthy environment for all. By understanding the nature of past breaches and the strategies used by cybercriminals, we can better anticipate future threats and develop effective countermeasures. With Continent 8, you can confidently face the future, knowing that your operations are secure.
Contact sales@continent8.com to learn more about our Secure offering.