Nick Nally, Chief Revenue Officer features in the latest edition of iNTERGAMINGi, the North America Focus. He discusses Continent 8's 25 years of growth and how the company is now targeting an "aggressive roadmap for expansion" in the US.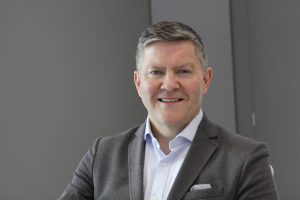 How successful has Continent 8's iGaming Cloud solution been since its move to the US? What challenges have you had with this product in the US? And which states do you anticipate this solution expanding into in 2023?
The Continent 8 iGaming Cloud has been a huge success in the US market. It is both a Public and Community Cloud and is already available to licensed operators in key regulated states including New Jersey, Pennsylvania, Michigan, West Virginia and most recently Ohio. We will expand to additional states in the coming months.
In particular, our iGaming Regulated Cloud offers a scalable and resilient infrastructure platform that allows customers to host virtual servers, compute, containers, storage and network-edge devices. Cloud offers both operators and suppliers the quickest and simplest route into a new state, and because we have taken a first-to-market approach across the US, they can use our Cloud solution to take advantage of this and get ahead of their rivals.
The main challenge we have faced with our Cloud solution is the same being faced by operators and suppliers, and that is ensuring compliance with different state requirements. To do this, we work closely with each regulator to share our knowledge and experience to help them craft their frameworks and ensure that our solutions meet the standards set.
This close collaboration with regulators has already helped us launch our hosting, connectivity and security services in 25 US states, with additional sites set to go live in the coming months such as Nevada, Minnesota and Georgia.
Could you shed light on Continent 8's "aggressive roadmap for expansion" in the US? What progress do you expect to have made in the US by the end of 2023?
We plan to be in every viable regulated online gambling state in the US, first. We have taken a first-to-market approach so that our customers can launch their brands in states from day one, and use this head start to drive brand awareness and build large and loyal player bases from the outset. In 2023, we plan to enter several additional states as well as building secondary or disaster recovery solutions in a large number of states.
The fact we power more than 80% of the 2022 EGR Power US Ranking operators is a testament to the quality of our solutions and validates this first-to-market approach.
What other Continent 8 products are tailored for the US and Canada and what makes them stand out from the crowd? Do you have any upcoming products and solutions covering the region and what are your plans/hopes for these? 
What sets us apart from some of our competitors are our cybersecurity products and services. As one of the most attacked sectors, operators and suppliers need a partner who understands how iGaming businesses can best protect themselves from increasing threats. Our DDoS platform has been around for two decades and over the years we have augmented our secure offering with SIEM/SOC and MDR/EDR services to provide a multi-layered approach.
As states and provinces regulate, it's imperative that operators and suppliers see cybercrime as a business risk.
How important is it to have a local focus for each individual market in the US and Canada despite expansion across the whole of these regions?
It's incredibly important. The state-by-state and province-by-province nature of these markets make it challenging for operators from an infrastructure perspective. There is no blueprint that can be used to launch into additional states and provinces because each has its own characteristics. This is why we try to work very closely with the regulator in each state ahead of time, helping them craft their requirements for infrastructure based on our unrivalled experience. By doing this, we can also be certain our solutions are compliant from day one which is a major advantage for our customers.
How important is Continent 8's New Jersey data centre for the company's US reach and does the company have plans for new data centres across the US and Canada? Please provide details.
Our New Jersey data centre is super important. The state-of-the-art facility is housed within the Atlantic City Convention Centre and is the only tier-three site in the state that has been purpose-built for the online gambling industry. It is a truly unique independent hosting site compliant with international security standards with multi-state interconnection across the US and directly into a global, private network of more than 90 locations across four continents.
It's also fully compliant with DGE regulations and is the only independent, licensed facility that can house gaming infrastructure outside of a licensed casino. In recent months we completed stage three expansion of the site, with more racks available to customers looking to enter the American market.
How does Continent 8 reflect on 25 years in the industry and what are the company's predictions for the next few years?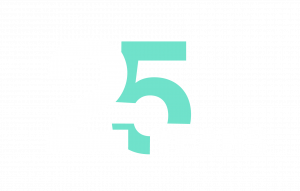 We've come a very long way in 25 years, from our first data centre in Montreal to now having a private, connected network spanning the globe that continues to grow monthly. Our suite of solutions is as comprehensive as it is cutting-edge, and our incredible team delivers the best service in the business. This has been key to the customer retention we have achieved, as is our first-to-market approach in North America and other key jurisdictions. It's been an incredible journey so far, and I think over the coming years we will continue to see the sector scale at pace as more countries embrace licensing and regulation.
What are some of the key lessons Continent 8 has learned in its time in the industry and what would its key message to start-ups be?
Compliance is key and that starts with the infrastructure a company has in place. This is why it's vital for start-ups to prioritise infrastructure, and to work closely with regulators in each of the markets they intend to target. Of course, this often means selecting an infrastructure partner, and start-ups especially should look to identify and work with those that have experience in complex regulated markets and that offer a full suite of solutions.
How do you reflect on the growth of Ontario as a market since launch in April 2022 and how important has the market become to your company? 
The Ontario market is performing well, and we continue to see additional operators secure licenses and get in on the action. Ontario stands as a great example of how regulations can protect players while ensuring a viable market for operators and suppliers. This is ultimately key to generating high levels of channelisation and fostering an environment that is stable for all stakeholders.
What are your predictions for the growth of sports betting and secondly online casino/gambling/igaming throughout the USA and Canada for the rest of 2023? 
Both verticals will continue to thrive, driven by new states and provinces embracing regulation, rolling out their frameworks and welcoming licensed operators and suppliers for the first time. Sports betting has pulled ahead of casino in terms of the number of legal states, but I think it's important that iGaming will begin to catch up which in turn will be a major catalyst for growth. It's an incredibly exciting time for the North American market as it continues to mature with plenty of opportunities for operators and suppliers to explore.
Source: iNTERGAMINGi