Leon Allen, Cybersecurity Director at Continent 8 Technologies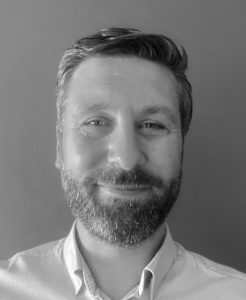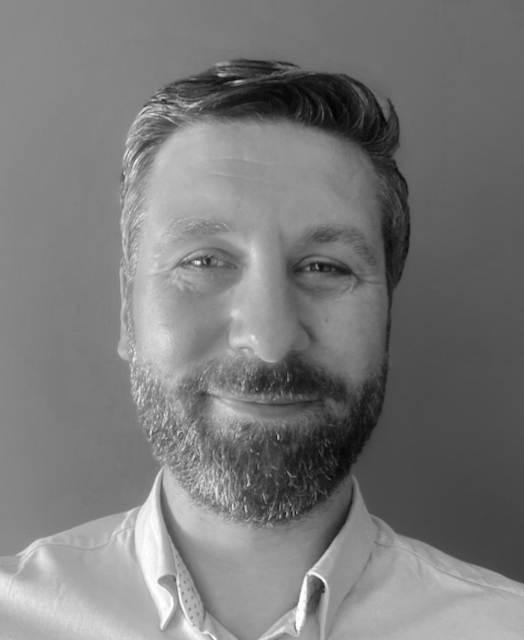 As the online gambling market grows and new regulated markets open to bettors, the industry faces a new risk with cyber criminals launching sophisticated attacks.
The iGaming industry has long faced various challenges, such as regulatory pressures, market changes and increased competition, but a new threat is emerging – cyberattacks.
In recent years, there have been numerous high-profile, sophisticated cyberattacks on iGaming companies, ranging from ransomware attacks to data breaches. These attacks can have devastating consequences, not only in terms of financial losses but also in terms of damage to a company's reputation and customer trust.
A growing menace to the iGaming industry
A new attack campaign has targeted the online gaming industry since at least September 2022. The attacks intensified as the ICE London 2023 gaming industry event kicked off in February, providing a glimpse of the industry's growth post-pandemic.
The attack named Ice Breaker, has seen social engineering tactics to deploy a JavaScript backdoor.
Continent 8 has seen a significant rise in attacks in recent months, particularly throughout the World Cup and Christmas holidays. In the biggest DDoS attack Continent 8 has ever seen, was a 'carpet bomb' attack where attacks saturate the entire IP target range with traffic in a manner that is akin to the way a bomber would saturate an entire area with bombs. The attack lasted for an incredible nine days against 145 customers.
It's not just DDoS attacks impacting the industry. Last November, US gaming giant DraftKings became the victim of a credential stuffing attack, which resulted in customers' losses of up to $300,000. The first $5 deposit appears to be the common denominator for all accounts that were hacked — followed by the attackers changing the password, establishing two-factor authentication (2FA) on a different phone number, and then taking as much as possible from the victims' connected bank accounts. DraftKings has since refunded the losses.
It's important to explain that DraftKings own systems weren't breached. The attacker acquired the login credentials elsewhere and attempted to utilize them against the accounts on its system. They were able to proceed because of the consumers' weak security practices, worsened by the use of the same password across several platforms.
DraftKings is not the only sports betting site that has been hijacked. In December, another high profile brand in the US disclosed a data breach occurred in May that affected some users' personal information, including Social Security numbers and information associated with transactions with the operator. It has been reported that Plaintiff Anthony Grippa brought a class action case against the operator in federal court in New Jersey on January 26. However, just a few weeks later the class action lawsuit was dropped.
Some are questioning whether as we move to a more digital era, could the increase in data breaches lead to more class action lawsuits?
Looking at the above cases, there is a pattern emerging: attackers believe the iGaming industry is one ripe to exploit.
Navigating industry growth: High stakes for the iGaming sector
The stakes are high for the gambling sector, with cyberattacks increasing by 1,000 percent annually and the average data breach costing more than $4 million.
In addition, the gambling industry as a whole has been steadily growing, and 2023 is poised to see even more developments. The rise in online gambling has been a major contributor to this growth, with analysts predicting that online casinos will dominate the sector in the coming year.
As land-based casinos faced a drop in customers due to the COVID-19 pandemic and economic instability, online casinos have been gaining popularity. In fact, there has been a 15 percent increase in interest in opening virtual casinos over the last year.
As society is heading towards a more digitalized lifestyle, stream betting and live dealer games are set to take root. While platforms such as Twitch have banned the streaming of gambling zones without official licensing, other platforms like DLive, Trovo and Mixer are expected to fill the gap.
Improving resilience to cyberattacks: Strategies for operators
The iGaming industry, and Continent 8 as a supplier of security services, is constantly evolving and innovating to stay ahead of cybercriminals seeking to exploit vulnerabilities in online platforms. With the stakes so high, online gambling and sports betting site operators must maintain high levels of resilience against cyberattacks.
One of the key ways that iGaming businesses are improving their resilience is by using real-time payment monitoring tools that employ behavioural analytics to detect and block suspicious activity. These tools leverage data from the network, applications, and application payload to stay ahead of emerging threats.
Traditional cybersecurity solutions can be slow to detect new threats and are often too blunt to distinguish between legitimate and illegitimate traffic. Specialised providers embracing newer cybersecurity solutions and that understand the iGaming industry, like Continent 8, use unsupervised and supervised machine learning to identify emerging threats and build individual customer profiles. This is a core component of Continent 8's SIEM/SOC platform, for example.
By assigning a real-time risk score for each transaction, these solutions can block only criminal activity while allowing legitimate transactions to proceed.
In addition to protecting revenue, iGaming operators must safeguard their players' personal and payment data. Continuous real-time screening and transaction monitoring with automatic risk-scoring can help iGaming companies identify suspicious behavioural patterns and anomalies and automatically block them before they damage the brand.
What is fundamental to any online business is the need to ensure they have an infrastructure and security partner that can protect their business' data. With 25 years of experience in the industry, Continent 8 is the trusted infrastructure provider to the industry, powering the biggest iGaming brands, globally.
Continent 8 provides a multi-layered approach to security that includes DDoS and WAAP protection, as well as EDR/MDR and SIEM/SOC solutions, tailored to defend critical infrastructure against a growing number of threats.
Learn more about Continent 8's Secure solutions, here