Continent 8 prides itself on the unrivalled support it provides to its customers. It is one of the main reasons behind our success, and why the biggest businesses across the global online gambling industry come to us for their global managed hosting, connectivity, cloud and security needs.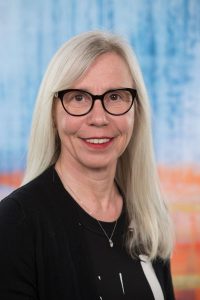 To deliver this support, we have a dedicated Customer Success Team, so for this issue of Cultiv8, Jordan Holmes, our HR Manager, sat down with Senior Customer Success Manager, Cornelia Weiker, to learn more about how we deliver the superior support that we have built our reputation on and how customers are using this to succeed.
Can you start off by telling us a little bit about yourself and your role as a Customer Success Manager at Continent 8?  
My career in IT started by selling services in the application and network space. I was then given the opportunity to improve my technical knowledge by working as a help-desk agent in a small but rapidly growing SAP hosting company. This allowed me to gain a deep understanding of customer needs, as well as how to provide the support they were seeking. It was this experience and knowledge that helped me secure my job at Continent 8 Technologies. As a Customer Success Manager, my role is to be the customer advocate and coordinate with Continent 8's support, delivery and executive leadership teams to ensure that our customers are happy and that we continue to identify and act upon opportunities to grow the business.
How do you ensure that customers of Continent 8 receive the support they need to succeed in their business goals? 
This comes down to having a deep understanding of each customer, the products and solutions that we provide to them, and their unique requirements and needs. At Continent 8, we believe in having a close working partnership with our customers, so we hold regular meetings with them to understand what is working well and where we can make improvements to strengthen the relationship between us. I then take this insight and feed it back to the wider team. Another key aspect of my role is to monitor customer requests and follow up where necessary to ensure progress is being made. When required, I also escalate requests. This combination of understanding the customer's business, meeting with them regularly and ensuring we continue to build on the partnership is the foundation of the support we provide.
What are the most common challenges your customers encounter? How do you help them to overcome these challenges so that they can succeed? 
It's often the little things that lead to the biggest frustrations, so it's important to deal with these quickly and effectively. What is often a simple issue to fix can actually stop a customer's employees from carrying out their day-to-day tasks, some of which can be critical to the business. That's why it's so important for us to understand their business and to be able to respond to any issues without delay. The main role of the Customer Success Team is to ensure that our customers can succeed, and that means we have to listen and make their voices heard to improve processes and ensure our products and solutions deliver for them at all times.
What does customer success look like? 
For me, success is our customers using our products and solutions to grow and succeed. From our side, this requires the constant fine-tuning of work processes and ensuring that our support function is the best in the business. By doing this, customers have greater trust in Continent 8 and our ability to provide the support they need to get the most out of our services, which in turn generates more business and allows us to grow, too. A reputation takes a very long time to build – we've been serving the industry for 25 years now – and we are incredibly proud of our customer retention and the reputation we have for the support we provide.
How does Continent 8 stay ahead of the curve when it comes to providing quality customer service to its customers?
This comes down to knowing what the customer wants and by earning their trust. We do this by proactively addressing issues as and when they happen, and always having an open line of communication with customers while we work to resolve the situation. Everyone knows that things can and do go wrong, so the key to providing the best support for the customer is to monitor networks and systems, carry out proactive maintenance and be transparent with the customer at all times. We've also spent two and a half decades building our global support function and over that time I think we have really cracked the code.
What do you think sets Continent 8 apart from other providers in the industry when it comes to customer success?
Our understanding of the customer and the close working relationship we foster with each. Our dedicated Customer Success Team is approachable, available and on hand to address any concerns or issues raised by anyone in the company. This applies to a support agent having issues raising tickets all the way up to a senior executive wanting to take a more proactive approach to cyber security. This approach, combined with our 25 years of supporting the biggest organisations in the sector, is what sets us apart from our rivals.
Any final thoughts?  
Working in the global online gambling industry is incredibly exciting and I'm really enjoying my role here at Continent 8. The complexity is high, but this is what makes it such an interesting sector to work in. In my experience, the people that work at the businesses we support are professional and friendly, and this is what enables us to have such strong partnerships with them. Continent 8 really does provide unrivalled support, and this is a major factor in the success that our customers enjoy. Of course, it's also played a significant role in the success we have had over the last 25 years and puts us in a fantastic position for the next 25 years to come.