Global managed hosting, connectivity, cloud and security provider to the global gambling industry names Randy J. Alessio and Nigel Renouf as Regional Sales Directors
Continent 8 Technologies, the leading global managed hosting, connectivity, cloud and security provider to the gambling industry, has started the year as it means to go on with two big hires to its commercial team.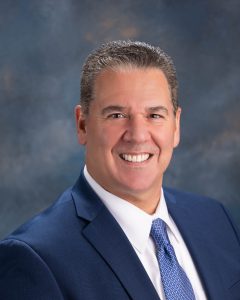 Randy J. Alessio and Nigel Renouf both join as Regional Sales Directors and will be responsible for managing existing customer relationships and helping to drive Continent 8's ambitious international customer expansion plans in core markets including Europe and the Americas.
Alessio, located in New Jersey, brings more than 25 years of professional sales and leadership experience in the enterprise IT space to Continent 8, covering hosting, cloud, AWS, managed hosting, ERP and other professional and software services.
For the past decade, he has worked within managed hosting for mission-critical applications, delivered via private and/or public clouds such as AWS, Azure, Oracle OCI and Google.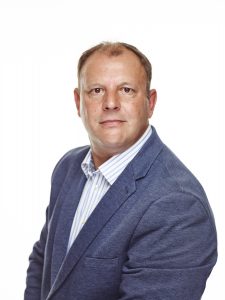 Based in Jersey (Channel Islands), Renouf is an IT and security veteran having spent more than 15 years working with customers across the globe, providing multi-jurisdictional hosting, cloud and security solutions within the iGaming and Fintech industries.
This has seen him assist companies in accelerating the online experience they offer to their customers, as well as growing revenues and conducting their businesses globally and securely.
Both join Continent 8 at an exciting time for the business as it continues to expand its network of connected locations across the world, which now stands at 90+ locations across four continents.
Brian B. Koh, Chief Commercial Officer at Continent 8 Technologies, said: "Randy and Nigel are extremely experienced, knowledgeable specialists. Our new hires augment our commercial team which comprises the highest calibre of talent.
"While we are focused on expanding the business, we go to great lengths to ensure that our customers continue to receive the unrivalled service and support that we have built our name on. Randy and Nigel will help us to achieve both of these goals."
Randy J. Alessio, Regional Sales Director at Continent 8 Technologies, said: "Continent 8 has enjoyed incredible success serving the biggest names in the iGaming industry, but we have only just scratched the service with what we can achieve.
"It's exciting to me to have the opportunity to bring my experience and technical capabilities from outside of the industry to the business and to help push Continent 8 forwards and towards hitting its goals."
Nigel Renouf, Regional Sales Director at Continent 8 Technologies, added: "I've been really impressed by Continent 8's growth and development as a top-tier infrastructure provider, trusted by the world's biggest online gambling companies.
"Having worked in the industry for over 15 years, I am proud to be working for such a well-respected brand, and I look forward to using my expertise and knowledge to build on the success the business has already had over the past 25 years."
Both Randy and Nigel will be attending ICE London, 7-9 February alongside the global Continent 8 team located at Stand N3-110. Set up a meeting with the team here