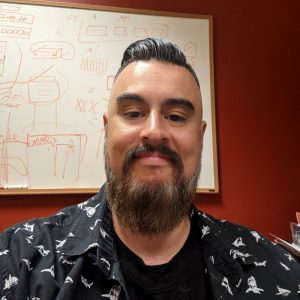 In our latest Cultiv8 blog, our HR Manager Jordan Holmes chats to our Montreal-based IT Director Sose Canadian. He shares his journey to date with Continent 8 and what makes the company a very special place to work.
Sose – thanks for sitting down to chat. First up, can you tell us a little more about your role as IT Director at Continent 8 Technologies?
My role is figuratively about keeping the lights on. It's down to me to make sure that Continent 8 is using its technologies to their full potential so that our teams can meet and exceed their goals. In short, it's my responsibility for internal systems to be running as they should be. Of course, it's mission-critical that we do this securely, so I work closely with the security team so that our goals are always aligned.
This means we are constantly auditing, automating and facilitating so that the company, which now employs more than 200 people across the globe, is firing on all cylinders at all times while ensuring we remain resilient to the high volume of cyber-attacks those in this industry face. This also means reacting to trends and environmental factors which often have a significant impact on the direction we take.
Take Covid, for example. It forced everyone to re-think staff working from an office and opened the door to remote and hybrid working. This meant that organisations, including Continent 8, had to quickly adapt. But this has always been our superpower. In this instance, we changed how we deployed systems, the meeting solutions we used, and the ways in which different departments and teams collaborated. With this came improving our sharing capabilities and making remote access easier, faster and smarter.
What attracted you to Continent 8 as a company?
I am a Mohawk First Nations and the idea of something as exciting as a technology infrastructure company setting up shop on my reservation was incredibly exciting to me and drew me in straight away.
My journey started at Mohawk Internet Technologies, and I was one of the first people to join the organisation. I think that is what makes me care so much about the company and my role within it.
While Continent 8 has grown significantly over the years across the globe, it always felt like a family business to me, and it still does. Over the years, I have worked hard and feel very much a part of discovering how we can continue to best serve our customers. We have always wanted to make our customers happy and that often means doing little things that have a big impact on their overall experience, making it so much better. Even though the company has scaled at pace, particularly in recent years, this ethos remains and that's what makes it such a great place to work.
Can you tell us a little more about your career to date?
Over the years, I have actually held several roles within the company. I started out as a DC Tech but because we were such a small organisation back then, I became a jack of all trades. I installed the customer servers, set up interfaces, and built web servers and DNS – I did everything and enjoyed doing it all.
I then left Continent 8 for a little while and worked for the Economic Development Commission of Kahnawake where I managed the IT team there. But I always wanted to come back and eventually made my return. It felt like a homecoming. I returned as Systems Admin and was then promoted to North American DC Tech Manager before ultimately being given my current role of IT Director. It's been a great journey so far and I look forward to many more years with Continent 8.
What have been some of the biggest highlights along the way?
I have thoroughly enjoyed all of the roles I have held at Continent 8. I loved getting my hands dirty and being technical, but I've had just as much fun fostering a supportive environment in management so that my team can grow. I love the variety that comes with my role, and the need to always pivot and change direction according to the needs of the business and the environments in which we operate. The strong, loyal relationships we have with our customers is also a highlight – many of whom have been with us for decades. The closeness of these relationships is crucial to us being able to support their needs and not only meet but exceed their expectations. Many have become our friends, and you never want to let a friend down.
For me, the biggest highlight is the belief that I have in Continent 8. I believe deeply in my team, the company and the direction in which we are heading – which is very much onwards and upwards.
What is the most exciting aspect of your job?
No day is ever the same and the constant change makes my role incredibly exciting. I love the thrill of working in an agile environment where we are always looking at ways to improve. This often means coming up with new approaches and processes and pushing boundaries. Innovation is in our DNA, and we use this to drive forward with improvements that ultimately ensure that we deliver a superior product and service to our customers. There is never a dull day at Continent 8, that's for sure.
Do you have any particular career goals/aspirations for the year?
I am always growing, learning and moving forwards. One of the main areas I am concentrating on over the coming 12 months is facilitating secure, remote working across the organisation – which is easier said than done for a global business located across multiple continents – and making sure that our systems and processes are as efficient as possible. This means even more auditing, automating and improving.
The pace and scale at which Continent 8 continues to expand is frankly staggering and ensuring that I keep up with this rapid growth means that I am making tremendous personal and career progress at the same time.
Learn more about careers at Continent 8 here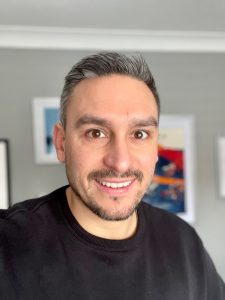 Due to a co-ordinated, large-scale campaign of attacks against the iGaming industry, Continent 8 blocked a staggering 350 days' worth of DDoS attacks across 3,367 separate DDoS events in Q4 2022 alone – a new record for the iGaming's most trusted infrastructure partner.
Craig Lusher from our Secure team reviews the latest company attack data.
A major DDoS attack wave hit the iGaming industry in October and December 2022. This campaign was well orchestrated and coincided with the World Cup and Christmas holidays. Unlike specific targeted attacks which attempt to saturate Internet capacity with a high traffic volume, Continent 8 witnessed a large number of simultaneous attacks across a breadth of businesses in the industry. This is certainly one of the biggest and most complicated campaigns against the industry Continent 8 has ever had to defend against.
Cybercrime is very much on the rise with attackers finding new ways in which to exploit applications and infrastructure to their advantage – no business is immune to an attack. But have you ever considered the cost of a DDoS attack that takes your business completely offline?
In the most recent quarter, we mitigated an attack that lasted an astounding 87 hours. Assuming this company has a yearly revenue of $100m, it would have lost $993k if the attack was successful at taking the business offline.
Q4 2022 DDoS stats
Our latest statistics show that Continent 8 saw off a total of 3,367 attacks. Of these, 51 customers had repeat attacks which means multiple attacks occurred against the same customer within a 24-hour period.
North America was the most attacked location throughout the period, and the month of December was the busiest. This is not surprising considering hackers are more active around the holiday season. Why? Reasons include an increase in traffic expected on websites as customers purchase Christmas gifts, and at the same time IT professionals in businesses are taking annual leave.
The stats for the period from 1 October to 31 December 2022 relate to our customers based in different locations around the world. Key highlights include:
Blocked 3,367 DDoS attacks, up a whopping 3,200 from 167 in the previous quarter a 425% increase
Due to the many simultaneous attacks, customers were under attack for an astonishing total of 8,396 hours during the period, which equates to 350 full days of simultaneous attacks up from only 2 days in Q4 2021
Longest sustained attack was 87 hours (3 and a half days), up from 31.4 hours in the previous quarter
51 customers had repeat attacks within a 24-hour period
One customer was attacked 272 times during the period
Average attack size was only 2.7Gbps, down from 75.5Gbps in the previous quarter
Peak attack size hit 305.4Gbps, down from 644.7Gbps in the previous quarter
Peak packets per second is 448Mpps up from 119Mpps in the previous quarter
Craig Lusher, Senior Product Specialist – Secure, at Continent 8 Technologies, said: "Our latest quarter statistics show a huge increase in attacks, particularly in December, a seasonal trend we have seen for many years now. However, attack tactics have changed; When comparing Q4 2021 with Q4 2022, attack peak volume is down from 1.9Tbps to 305Gbps, however the number of simultaneous attacks is up in an attempt to overwhelm the DDoS scrubbers. Due to simultaneous attacks, we saw our scrubbers mitigating attacks for a total duration of 8,396 hours (350 days) in Q4 alone. This total mitigation duration is up a massive 16,625% on Q4 stats in 2021. 
"We often talk about the increase in the number of attacks globally across sectors, as well as their complexity and scale, but do people really understand how much an attack could cost their business?
"During this quarter we saw a sustained attack of 87 hours which would have been highly damaging for the company had they not had mitigation in place."
Continent 8's DDoS Protection
Named a key player in the DDoS attack solution market (source: Distributed Denial-of-Service (DDoS) Attack Solution Market Industry Development 2022 – 2028), we have been protecting the world's most valuable information for 25 years. Our comprehensive cyber security solutions include effective and scalable protection against L3-7 DDoS attacks.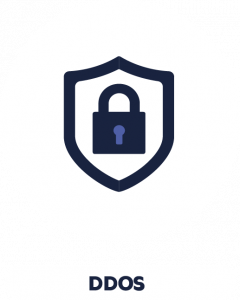 Our mitigation service provides an effective defence against multi-vector volumetric attacks. Key features include:
Geographically distributed high-capacity IP network
Complete infrastructure protection with Layer 3-7 Volumetric protection
Specific L7 application layer and API protection using in house Fortinet WAAP platform
High-capacity scrubbing centres
Edge filtering technology to filter attack traffic at the network edge
Major DDoS event offloading
Highly experienced team and a Customer Support Portal to view and interpret data flow and attack events
Our solution continues to evolve and in recent months we have amplified our scrubbing capacity to 2.5+Tbps, as well as increased our scrubbing centres geographically deployed across multiple continents. Locations include Los Angeles, Chicago, New York, Miami, London, Amsterdam, Frankfurt, Singapore, Hong Kong and Sao Paulo.
Our proven platform is one you can rely on with a capacity only matched by the largest DDoS providers on the planet. Learn more about our DDoS solutions here or contact Craig via craig.lusher@continent8.com
Continent 8 Technologies is the go-to provider of infrastructure solutions and services to the global gambling industry. This is why…
This year, Continent 8 Technologies celebrates 25 years of protecting the global gambling industry's most valuable information, providing market-leading iGaming hosting, connectivity, cloud and security solutions.
This is a major milestone, and it's only been achieved by combining cutting-edge technologies with the best people and putting our customers at the core of all decision-making.
We are the absolute market leader – no other infrastructure provider supports +80% of operators on the EGR US Power Rankings, after all.
But if that's not enough to convince you to join the sector's biggest businesses and use Continent 8 as your infrastructure partner, below are eight more reasons why you should.
Reason 1 – Our unrivalled experience  
Our services and solutions have been the foundation for business in the industry since its inception. As the sector has grown, we have grown with it.
This includes markets opening and closing, the rise of regulation and compliance, advances in technology, mergers and acquisitions and everything in between.
This unrivalled experience has allowed us to enhance and fine-tune our iGaming products, solutions and services so that they meet the exact needs of the industry and the unique requirements of each customer.
Reason 2 – Our connected network
Our global network is unmatched, with no other like it in the industry.
We have a unique, private, global connected network of more than 90 locations spanning four continents with more locations being added on a monthly basis.
We've made strides in the US market, where we are offering our solutions in 25 regulated states and counting. Our first-to-market approach lets us capitalise on the rapid roll-out of regulation, allowing our customers to be ready for launch from the day the market opens.
We are very committed to the US market and plan to be live in every regulated state.
In other markets, we continue to grow our footprint across Latin America and Europe, with Croatia set to go online in the coming months. We're also assessing opportunities in Africa and Australia.
Reason 3 – Global reach, local focus
While our connected network gives us global reach, our local focus allows us to establish centres of excellence with members of the team on the ground in key iGaming jurisdictions from the Isle of Man to Malta and Gibraltar.
Reason 4 – Regulatory know-how
Operators and suppliers have had to contend with regulations for many years now, and we've always worked with them to ensure our products, services and solutions are fully compliant with vendor licences in the markets where they are required.
Take our data centre in New Jersey. Launched in 2019, it is housed within the Atlantic City Convention Centre and is the only data site in the state that has been purpose-built for the online gambling industry. It is fully compliant with DGE regulations and is the only independent, licensed facility that can house gaming infrastructure outside of a licensed casino.
Reason 5 – Cybersecurity
The gambling industry is one of the most attacked. With a global average data breach total cost of $4.35m (as of 2022) it's vital for all organisations in the sector to ensure they are protected – at Continent 8, we've been doing this for more than two decades.
We take a multi-layered approach to security including DDoS, WAAP, SIEM/SOC and EDR/MDR solutions and our solutions are continually evolving to suit the ever-changing cyber threat landscape.
Reason 6 – Our customers are at the core of what we do
Over the past 25 years, we've earned a reputation for delivering the highest levels of customer support, our attention to detail and delivering service excellence across everything we do. This is something we are incredibly proud of.
As well as local, on-site expertise across our data centres, we have a comprehensive customer portal that provides access to key metrics on the services we provide. We ensure 24x7x365 response, support ticketing and incident management as standard, alongside some of the best SLAs in the industry.
Reason 7 – Our powerful customer portal
It really is second to none. It enables customers to see all aspects of their business, including co-location information covering an audit of all equipment, rack space and power used. It also shows network stats such as latency and internet health, and highlights any unusual activity. Customers can also access real-time DDoS stats so they can see attack data and mitigation techniques.
Reason 8 – Become a member of our Gaming Exchange
This is a powerful private internet and exchange that can only be used by Continent 8 customers, allowing them to connect directly with one another. It offers a VPN across our backbone network in conjunction with third-party circuits to let customers exchange traffic at the lowest latency and highest performance, while being secure and private.
Customers connected to the Gaming Exchange can also access our Premium Portal – this is an analytical dashboard where they can view and monitor traffic within and outside of Continent 8 to other gaming partners.
Here's a video of our Chief Product Officer Justin Cosnett discussing the Exchange:
These are just some of the reasons why Continent 8 is the infrastructure provider of choice for iGaming organisations across the world. So, what are you waiting for? Get in touch with the team at sales@continent8.com to talk about how we can help power your business to the next level.
Continent 8 (C8) has been securing iGaming businesses and data for almost 25 years, initially against DDoS attacks but now through a host of MSSP (Managed Security Service Provider) solutions, providing a multi-layered offering to customers.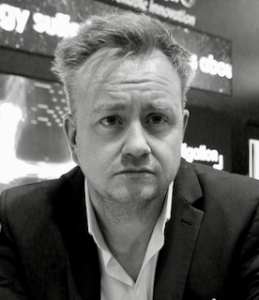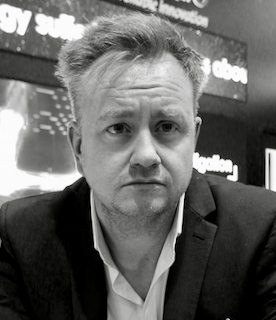 Based upon this experience, and recent documented attacks against major operators like DraftKings, Justin Cosnett (Chief Product Officer) has provided a quick reference guide to the recent attack types, and what can be done by iGaming and online sportsbook operators to prevent or protect against them.
Recent Attack against DraftKings
As widely reported (example from the Register) in November 2022 DraftKings (the American daily fantasy sports contest and sports betting company) customers' were the victims of an attack which reportedly siphoned off as much as $300,000 from accounts.
Whilst Draftkings own systems weren't breached, the attack against customer accounts caused significant impact for end users, and wide coverage. Such events occurring can result in reputation damage and potential loss of unhappy customers, to other operators.
Credential Stuffing
The attack form reported was 'credential stuffing' – effectively usernames (often email addresses) and passwords which had been exploited or compromised from elsewhere – were being used to gain access to the same customers of DraftKings. Human nature drives people to use the path of least resistance, and when it comes to login credentials, many people use the same details for many different websites, making an exploit easier for attackers.
Login details, bought and sold on the dark web, can be combined with automated software to launch thousands or millions of brute-force logon attempts.
Sites like iGaming and sportsbook operators are attractive targets, as customers will often have a balance of funds available to easily transfer out, and the growth of the industry will lead to a perceived growth in the expected value which can be extracted
How to Prevent
This type of attack has several potential ways to limit or reduce its potential for damage:
User Education and Action
Using different passwords for different sites – it's simple to say but often difficult to action – users have hundreds of online accounts nowadays and the temptation to re-use a password is high. There are tools which can be used to store passwords and many of these nowadays (Apple's keychain for example) will assess and report on password re-use and even known compromised accounts
Using 2FA/MFA (two or multi-factor authentication) when its available – this isn't fool proof, but can prevent or limit blunt-force credential stuffing attacks
Operator Action
Mandating 2FA/MFA – Making this an optional or even not the default authentication method can not only leave customers prone to this type of attack; but can be used against the user following initial exploit logon (as some users reported in this attack). Attackers can enable the MFA AFTER compromising the account to give adequate time to then siphon off user monies or other data
Using a WAAP (web application and API protection) or WAF – for credential stuffing defence. Similar to the Apple Keychain function for the end user – the WAAF provider will have obtained the same lists of compromised user credentials and use that database to identify attempts to use these accounts. Operator administrators can then setup the WAAF to take various actions including logging, alerting, or just blocking – using the intelligence to prevent an attack on behalf of both the user and also to the benefit of the operator
Using a WAAP (web application and API protection) or WAF – for connection limits Whilst also possible to be coded into an application, this allows an operator's administrator to use the WAAP to minimise the number of user logon attempts in terms of count, and render a logon disabled for a period or until authenticated.
Continent 8's WAAP Protection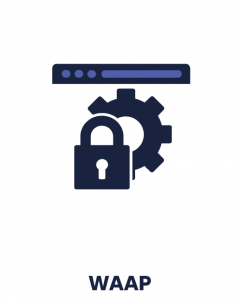 Our WAAP (previously known as WAF – Web Application Firewall) protects against Account Takeover including specifically Credential Stuffing.
The Account Takeover feature allows you to detect and protect against account takeover threats. Our Cloud WAAP tracks the authentication URL to an operator's website and identifies all user access. Attack logs reference the username and additional protection capabilities such as Credential Stuffing Protection and Session Fixation Protection.
Continent 8's Cloud WAAP uses a user tracking rule to track users. When Continent 8 Cloud WAAP detects users that match the criteria you specify in the user tracking rule, it stores the session ID and username.
The solution tracks only users who have logged in successfully. It uses one of the following methods to determine whether a log in is successful:
The response matches a condition the operator specifies, such as a return code, a specific redirect URL or a string in the response body.
If the response does not match a condition in Authentication Successful Condition, C8's Cloud WAAP uses the default results failed.
NOTE: Our Cloud WAAP stops tracking users when either of the following two events occur:
The user request contains the log off URL that the operator specifies
The session is idle for longer than a session timeout value
Enabling Credential Stuffing Protection will utilise a defence database to prevent against Credential Stuffing attacks. When this setting is enabled, our Cloud WAAP will evaluate the username (Username Field) and password (Password Field) of the matched login requests against the Credential Stuffing Defence database to identify whether the paired username/password has been spilled.
We have uniquely combined the benefits of Fortinet's Fortiweb capabilities, with the Continent 8 DDoS protected global private network and edge cloud – to provide a WAAP tailored for iGaming. We protect via an in-line cloud between users and the operators' systems, to reduce latency and expand reach, to best suit iGaming locations.

Justin Cosnett, Chief Product Officer at Continent 8 Technologies
Is your information protected? Do you have the safeguards in place to protect your web applications and APIs?
To learn more about how our WAAP can help protect your customers and you, contact sales@continent8.com, or browse our website www.continent8.com.
Continent 8 (C8) has been enabling AWS Outposts for iGaming (or Real Money Gaming as termed by AWS) to such an extent that we proudly host and connect the largest deployment of AWS Outposts in the sector.
Based upon this experience, we have previously provided advice on considerations for co-location and power, connectivity, and security. 
In this latest guidance overview, David Brace, Anthony Engel, and Justin Cosnett have produced a guide on best connecting the AWS Outpost for iGaming and the steps to deployment and ownership.
AWS Outpost
An AWS Outpost Rack is effectively a Private Cloud for native AWS services, similar to C8's own agnostic Private Cloud; it is fully managed, monitored and supported, and customers utilise the services and resources they need to deliver their product. Unlike C8's Private Cloud it is a self-contained dedicated rack with specific power and connectivity considerations.
AWS Outpost Server is a 1U or 2U device from AWS which can be implemented into a customer environment to provide native AWS Services. The devices are replaced if there is any issue within a specific break-time response, and customers manage the installation and configuration of them. C8 has provided a further overview of AWS Outpost Server here.
Recommended for iGaming (RMG)
Licensed operators, especially in the US, need to ensure they deploy an AWS Outpost meeting stringent regulatory requirements in-state and consider wider federal perception.  Requirements for iGaming operators and suppliers to consider technically for resilience, scale, and performance are:
Interconnectivity – needing all AWS Outposts to communicate locally, remotely and with multiple AWS services.
No network infrastructure – all sites to be "green-field" with no separate network infrastructure and associated co-location rack space.
No network management – no local network management "outside" the AWS Outpost.
Quality connectivity – low latency, diversely resilient private and secure (not DDoS-able) 10Gbps port / up to 5Gbps guaranteed data transfer rates across the US.
Future-proof – provision guaranteed for existing and future sites in all States with highly scalable connectivity to multiple AWS direct connect locations, with a template for replication.
The Guide
In this guide, C8 simplifies and tabulates the options for connecting an AWS Outpost from our recommended and default implementation, to other specific deployment architectures which have been requested.
Advantages and considerations are provided, as well as simple diagrams showing a logical connectivity solution to all connectivity services, an example below: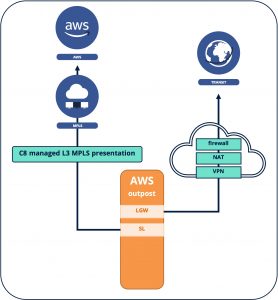 Further, the guide provides a roles and responsibilities overview for each deployment type – acting as a step-by-step guide to how and who undertakes the various activities to ensure a smooth and fast deployment.
We have supported significant growth in AWS Outpost deployment for iGaming operators, working with some of the biggest brands in the industry. To best serve our partners in the US and worldwide, our team works closely with AWS to understand and meet customers' requirements. As a result, we can deliver template playbook solutions, enabling the fastest resilient deployment.

Justin Cosnett, Chief Product Officer at Continent 8 Technologies
AWS Accredited Hosting
C8 has ensured that all co-location sites are not just ready for connectivity but meet the stringent requirements of the AWS Outpost for power, logistics, environment suitability and security.
Additionally, C8 also has specifically accredited its European and US data centres for AWS Outposts, which enables an even swifter purchasing and deployment process through the AWS ordering process.
About
Continent 8 Technologies (C8)
Founded over 20 years ago, C8 is an award-winning, multi-jurisdictional, global network solutions provider that connects, manages, and secures the world's most valuable information.
The company has data centres and strategic points of presence in over 90 connected locations spanning Europe, the Americas and Asia, and is expanding rapidly. Its carrier-grade network powers some of the biggest brands in iGaming.
With a first-to-market strategy, C8 is currently live in 25 states with future sites planned in the near future, enabling customers to capitalise on the fast-growing market.
C8 is an AWS Advanced Consulting Partner and as a member of the AWS Partner Network (APN), the company can assist iGaming operators and suppliers with AWS RMG (Real Money Gaming) services and solutions. This includes the deployment and hosting of AWS Outposts throughout the US, via an AWS Outposts Enablement Package, which provides a delivery team to lead, co-ordinate and support the deployment from pre-install to go-live.
Jay Dempsey joined Continent 8 in July, taking on the role of Head of Cloud. Based in South Africa, he previously spent eight years working for a technology company that provides solutions to the world's biggest suppliers in online gaming.
In the latest Cultiv8 article, our HR Manager, Jordan Holmes, speaks to Jay about his career progression, new role at Continent 8 and what the future holds for cloud technology.
Can you tell us more about your role as Head of Cloud at Continent 8? 
Continent 8 has always been a company close to my heart, so when I was offered the chance to build and develop its cloud team and offering, I saw this as a great opportunity.
Continent 8 services a unique, high-value, boutique global market. The demand on having secure public and private cloud solutions has seen it elevate its offering to its customers and allowed it to expand into other verticals with similar business requirements.
Building on our existing solutions to develop a world-class cloud offering for our customer base is an exciting opportunity.
How has your career progressed into such a role? 
Building technical teams and helping to drive innovation in infrastructure, cloud and automation have always been where I feel most comfortable. My experience in the world of gaming, combined with product development, means I have a unique view of customer requirements. This is especially important when navigating the worlds of gaming, sports betting, and highly regulated markets.
What attracted you to Continent 8? 
I have worked with Continent 8 for about 8 years and I know they are a great company, both from an employment point of view and from a customer perspective. Customer centricity is our philosophy, and the company has the passion and drive of a start-up with the pedigree to match any of the big global providers.
Watching it grow as a company has been superb and when it added cloud to its service catalogue, I knew it was a company to watch and one that I ultimately wanted to work for.
What are the challenges you face as Head of Cloud? 
The cloud market is changing, we can see the hyperscale cloud providers driving market growth. It's something we have had to watch very closely. Not only in terms of increased competition but also their appetite for good technical staff.
But is also presents a big opportunity, and we have developed a multi-cloud provider strategy, supporting customers with hyperscale cloud solutions. I'm proud to see we are an AWS Advanced Consulting Partner and Microsoft Silver Partner as this is a testament to the quality of the solutions and services we offer.
How do you use your knowledge and experience to overcome these challenges? 
I have always believed what attracts people to companies is not only their financial success. It's about the right culture, passion and caring about your people. This always wins in the end.
Building a team with work-life balance, training and learning opportunities and taking the time to focus on the little things are all important to your people.
One of my team once asked me "If we automate everything won't we be out of a job?". The funny thing is when you have automation and remove all the menial tasks from your day-to-day working role, you get to work on the cool stuff and can think bigger.
If you take this ethos when dealing with big cloud providers, I don't see them as a threat, I see them as an opportunity to scale our offering to our customers in new and unique ways.
What is the most rewarding part about your job? 
Joining my team 'stand-up' meetings and listening to them kick off the day with some friendly banter!
I could say things like when I see a project or solution we put together successfully go live or when the teams automate work that would have taken them hours to complete in the past, but honestly, these are all outputs of building the right culture and giving people the opportunity to succeed and grow. Removing silos and building a safe place for people to learn and share their ideas has always been the most rewarding part of my job.
How has Cloud technology changed the game for iGaming businesses? 
Cloud is evolving at such a rapid pace, and the expansion into new gaming markets globally as they open up and regulate has really put a spotlight on what cloud means to different companies. It's no longer just about servers, storage, and network resources. Having the ability to develop environments that are secure as well as offer a range of platforms and software services in multiple locations, while meeting different regulatory and compliance requirements, is pushing the boundaries when it comes to cloud solutions for iGaming.
What makes Continent 8's Cloud solution stand out from others in the market?
Continent 8 understands its customers are all different, each with unique needs. Being a boutique provider means giving specialised personal services. That's something the company has prided itself on for almost 25 years.
Continent 8 has always walked the road with its customers, this means it is not racing ahead or lagging. When you are on a journey with a customer and you take the time to understand their needs and provide advice and services that are in their best interest, you build relationships that set you apart from others. That's why we have customers today who have been with us from the very start.
Can you share any product developments/updates you will be rolling out over the coming months? 
We are about to release our Network Edge Cloud and Hyperscale Regulated Cloud.
Network Edge Cloud is a unique offering that allows customers to consume cloud services that are at the Network Edge. There is clear demand for global edge services and appliances to be deployed through infrastructure as code or virtual appliances. Having a solution that can scale to deliver these bespoke services is important for Continent 8.
Continent 8 is no stranger to regulation. There is increased demand for Hyperscale Regulated Cloud, where customers want to consume public cloud services in highly regulated markets. This means providing a cloud offering that meets regulatory requirements and is certified to provide IaaS and PaaS environments; this is key to expanding our offering. Continent 8 will offer the guardrails to protect its customers and allow them to take advantage of hyperscale cloud.
As you can see there's plenty of product development when it comes to the Continent 8 cloud offering; it's an incredibly exciting time for the team and I.
Continent 8 sent Justin Cosnett (Chief Product Officer), Leon Allen (Cybersecurity Director) and Craig Lusher (Senior Product Specialist – Secure) from its UK-based team to the International Cyber Expo 2022 at Olympia London, co-located with the International Security Expo.
Described as the perfect meeting place for CISOs, CTOs, MDs, business owners, cybersecurity specialists and end-users, the event showcased exhibitors promoting their latest cyber products as well as an education programme discussing the latest technology and services that protect the digital and physical future of businesses.
Reflecting on the jam-packed event, Justin (JC), Craig (CL) and Leon (LA) share their key learnings and takeaways.
What did you enjoy most about the show?
LA: It was great to see the International Cyber Expo co-located with the International Security Expo. This meant attendees could discover the latest physical security solutions for end users and government, as well as have the opportunity to learn about the newest innovations within cybersecurity. This made for a fascinating event, with a clear focus.
JC: It was a brilliant opportunity to speak to partners, vendors and competitors and see how they are positioning their cybersecurity offering. It was also great to understand what they are emphasising to the customer and what they think are the hot topics now and in the future.
It was a fun show, especially seeing physical security such as drone defence systems, etc. in action.
Who was your favourite speaker and why?
LA: Prof Victoria Baines, IT Livery Company Professor of IT at Gresham College, gave an engaging and very relevant talk titled 'Cybersecurity's Image Problem [and what we can all do about it]'.
Professor Baines explained that purveyors of ransomware, IT vendors and internal IT teams all present cyber issues in the same way i.e., with "amplification" and "urgency". A simple Google image search for cybersecurity all shows the same iconography: i.e., blue, binary, padlocks and the anonymous figure.
Instead of using this, we need to empower people with the information they need and let them make their own decisions on what products to use to protect themselves.
CL: I liked the 'Attack Tree Analysis: Identifying and ranking cyberattack paths' session by Martin Watford, a Technical Consultant at Isograph.
It was an interesting talk that described how risk and probabilities are assigned to individual components in a cyberattack and how the sum of these creates a probability or likelihood that an exploit will happen. It can also predict the path of least resistance the would-be attacker is likely to take.
An outdated component, for example, may not be risky on its own, but coupled with an exploited access mechanism will increase the risk and probability of an attack. An initiating event, such as a hacker gaining access to a network, coupled with multiple vulnerabilities, will make the risk and probability higher.
What one thing did you learn that will most influence how you or the business view cybersecurity going forward? 
CL: I learnt that accepting risk, and understanding what risk is being accepted, is as much about cyber security as it is the services that protect systems. Not everything can be 100% protected and cyber security is about balancing risk vs cost of protection.
JC: It was evident at the show that there are some differences between vendors and what they offer vs what they can deliver. To me, a supplier with a broad catalogue of products to meet several or most requirements has an overall advantage.
What cybersecurity innovation or game-changing product are you most excited about?
CL: While not a game-changer, vulnerability reporting as a product is something that Continent 8 could consider adding to its multi-layered Secure solution.
JC: For me, it was hearing about proactive threat hunting within backups – it sounds so simple and intuitive and yet when it comes to ransomware and hacking, it's a logical place to look for variation and uniqueness and be able to quarantine and respond. The coordination of that capability in a SIEM/SOC would be incredibly powerful.
Protecting sensitive information and mission-critical applications is an essential and ongoing effort. At Continent 8 we employ a defensive, in-depth approach to security with safeguards that encompass all of our people, processes and technologies.
Learn more about Continent 8's Secure offering here: www.continent8.com/solutions/secure
Some of our Canada-based team attended the recent Collision Conference in Toronto. Referred to as "America's fastest-growing tech conference", the event certainly didn't disappoint. Bringing together inspiring speakers, tech's leading companies, and top media, the team enjoyed making new connections and learning about the latest tech developments.
Below Jordan Holmes, HR Manager (JH), Adrien Labelle, Software Development Manager (AL) and Pawel Blazeiewicz (PB), Senior Cloud and Infrastructure Architect, share their highlights and learnings from the global conference.
What did you enjoy most about the event? 
JH: Collision certainly lived up to its billing as "North America's fastest-growing tech conference." The production value was incredible. Everything from Boston Dynamics' mobile robots roving the halls to keynote addresses from the likes of Eric Schmidt, former CEO of Google.
AL: The variety of companies present at the event was very impressive.
PB: For me Collision was an opportunity to investigate the start-up markets and ideas that they are trying to push as well as where the digital industry and currencies are going. The scale of the conference was mind-blowing. I did speak to a lot of vendors and listened to some very good interviews about current and future trends.
What tech brand stood out to you? 
JH: There were several exciting offerings but from my corner of the world, a Canadian tech talent recruitment platform called Vanhack seems very promising.
AL: Brands that try to address and automate traditional business issues like Float and Jeeves (paperless automated expense systems) stood out to me.
Who was your favourite speaker, and why? 
JH: Garry Kasparov delivered a sobering but highly insightful talk about the conflict in Ukraine and the impacts on global cybersecurity.
AL: Andy Yen (founder and CEO of Proton – the world's largest secure email provider) about online privacy issues. He provided a very insightful explanation on what needs to be fixed and how to do it.
PB: A significant element of Collision 2022 was cryptocurrencies and all that comes with this. I managed to listen to two interesting interviews. First was with Kathleen Breitman (Co-founder and CEO of Tezos) and Kyle Samani (Co-founder and Managing Partner of Multicoin Capital) who spoke about the next challenge for the crypto market as it moves towards global adoption.
The second one was with blockchain.com CEO, Nicolas Cary, who has been a pioneer in this market for the last 10 years. It was a fantastic occasion to see the leaders of this community describe how blockchain could shape our future!
What one thing did you learn that will most influence how you do business going forward?
JH: It can be a bit of a tired refrain in the tech industry, but we need to automate. From a human resources perspective, I want to maximise our greatest asset – our people. The best way to do that is to automate as many time-consuming, administratively burdensome processes as possible to free our people to create, innovate and grow.
AL: The focus needs to be put on data: how we use it and how we can automate it.
PB: I am very interested in seeing where part of our world is going, and how far it will digitalise. At this moment in time, you can put on a set of VR goggles, and you can see and immerse into a virtual office working from anywhere in the world! Will it adopt? Maybe 😊
What technological innovation are you most excited about? 
JH: Certainly not the robot dogs! That is not a paradigm in need of disruption.
AL: AI assisted automation in general, it will help identify areas of business where manual work is redundant and data underutilised.
PB: The pace of change and innovation in tech is accelerating A LOT. With automation, we will be doing things so much faster. This will of course be a positive for Continent 8, and there are plenty of examples whereby automation can support us.
Let's take our Public Cloud setup as an example. We are currently in the process of automating the installation phase, which will significantly speed up deployments.
I look forward to seeing what innovation we will witness next and what we can do with the current products that we offer.
Anthony Abou-Jaoude, Chief Data Officer at Continent 8, added: "There was a lot to take from the Collision conference, and a fantastic experience for myself and members of the team. What was particularly rewarding or me, was that I got confirmation that our digital transformation at Continent 8 is on the right track, especially when it comes to APIs, and how we must start thinking more about an API first model, to enable more data to be shared with our customers."
Learn more about the Collision Conference here
Meet Jo, our PMO Portfolio Manager. In our latest Cultiv8 interview, Continent 8's HR Manager Jordan Holmes chats to Jo about her busy role, examples of projects undertaken by the team, and how they successfully manage the company's aggressive global expansion plans.
Can you tell us a little more about your role as PMO Portfolio Manager at Continent 8 technologies?
My key responsibility is the execution and delivery of the overall Continent 8 project portfolio. The PMO brings structure to all projects and creates a level of coordination and consistency that is difficult to achieve on an ad-hoc programme or project management basis.
Can you outline some of the different projects that you and your team work on?
We work on a wide range of projects both within Continent 8 and for our customers, and we do this in markets around the world. This includes the installation of new customer services and the building of new, and expanding of existing, data centres owned by Continent 8. For example, we are currently expanding our Atlantic City site with a Modular Data Centre, increasing capacity by 30%. We do the same with our co-location partners and also manage the implementation of and upgrades to internal systems. We oversee the deployment of Public Cloud environments at our 85+ sites and locations and manage network upgrades for both capacity and hardware. With Continent 8 working to such an aggressive expansion plan, the PMO team is kept incredibly busy.
How did you become PMO at Continent 8? How has the role changed since you joined?
I joined Continent 8 in 2018 within a team of four PMs. The team has grown significantly over the last four years and is now a team of ten. Due to this growth and expansion, it soon became apparent that there was a strong need to establish a PMO to centralise, ensure consistent delivery and provide transparency on the Project Portfolio across the organisation. This has brought improvements in collaboration across the team, sharing knowledge and lessons learnt.
PMOs have different stages of maturity as they become more efficient and transition from being reactive to proactive. Now Continent 8's PMO is established, we need to continually assess our maturity and the level of services we offer to the business, as well as identify gaps and implement these PMO services as required.
Can you talk through some of the challenges faced when launching a new site?
One of our key challenges is we sometimes need to deliver to aggressive timelines which can be driven by customers, legislation changes or key sporting events. Also, as most tech companies are experiencing at the moment, globally there are issues with the hardware supply chain which can make milestones difficult to achieve. That being said, we have built our reputation on our first-to-market approach and ability to deliver projects on time; this is what makes us the managed hosting, connectivity, cloud and security partner of choice for businesses working in the global online gambling industry.
Do the challenges differ from region to region (US, EU, LatAm, etc)? How does the PMO team overcome these challenges? Can you share any examples?
We have been through a massive period of growth during a time when everyone had to pull together and adapt to a completely different way of working and we have continued to successfully deliver a number of significant programs of work during this time.
Being a global team, we cover implementations across the world. This presents many different challenges, from different time zones, different languages and varying lead times which all need to be factored into the schedule. Sometimes we need to think outside of the box and find creative solutions to these challenges.
The commissioning of the Phase 2 build of our Data Centre in Atlantic City is a great example of this. We were scheduled to complete testing and commissioning in March 2020 where normally several staff members would attend the site to undertake this work. Instead, we went into global lockdown and contingency plans had to be put in place.
These involved setting up several cameras around the data centre where all work undertaken could be closely monitored remotely alongside a continual video call for a week in local time with additional controls and checkpoints to mitigate the risks involved.
We have recently deployed at a site in Lima, Peru, where our approach was to fly an engineer to site to undertake the implementation. By having a team member on the ground, we could more easily address any challenges or issues that arose and dealt with them without delay. This helped significantly to ensure the project was completed ahead of the customer go live date.
Continent 8 has made clear its ambitious plans for the US market. What role are you and your team playing in this?
Our team plays a significant part in deploying these plans. Initially, the PMO needs to understand the business strategy and associated target dates and priorities. We then work with the delivery teams on the programmes and projects to prioritise and allocate resources. The PMO team is then responsible for managing and tracking the delivery with the cross-functional delivery team(s). Continent 8 is already live in 24 US states with many more to come online throughout the year, so the US market is a key focus for us right now.
Any final thoughts?
Whilst my role can be demanding and challenging at times – it is extremely rewarding, full of variety and I really enjoy working with a great team at Continent 8.
Leon Allen, our Cybersecurity Director, assesses the NCSC report on UK gambling industry cyber threats.
The National Cyber Security Centre (NCSC) recently published a rare but important study into cybersecurity practices within the UK gambling and lottery sector.
Conducted by Ipsos MORI, it takes a close look at the attitudes towards cybersecurity, the key threats organisations are up against, the level of preparedness and the increased risk of falling victim to an attack faced by those that rely heavily on third parties
Below, I pick out some key takeaways from each section of the report and share my thoughts on what it means for those operating in the UK gambling and lottery industry, as well as further afield.
Attitudes towards cybersecurity:
The report noted that the majority of stakeholders saw cybersecurity as a "very important function" within their organisation because it could directly impact customer trust and confidence in the products and services they offer. They further noted that cybersecurity was a "high priority" within the organisation but that it was a "competing priority" and that it was seen more as part of the IT function than as being integral to the overall success of the business.
It is good to see that the wider industry is taking cybersecurity seriously and that it is considered a high priority by most organisations in the sector. As it should be, given the seriousness of being subjected to a cybersecurity attack as shown by the average cost of a data breach in 2021 being $4.2m according to IBM.
Cybersecurity is nothing new to Continent 8, which has been protecting operators', suppliers' and industry data for more than 20 years. Over that time, we have continued to enhance and augment our Secure suite of solutions to meet the ever-changing demands of the sector. This includes the addition of our Endpoint Protection and SOC/SIEM solutions to address the ever-growing concern around ransomware.
In addition, it has become increasingly important – no, essential – to educate and train staff at all levels about the cybersecurity threats being faced and what needs to be done to mitigate them.
Given cybersecurity is, however, still seen as a "competing priority" it lends further weight to ensuring cybersecurity experts are given a voice at the most senior levels of a business, to guarantee they are advised regarding the latest threats, and to ensure they have planned their response to a cybersecurity attack before it actually happens.
The types of threat being faced:
The NCSC report identified four of the most prevalent threats being faced by organisations in the gambling and lottery sector. It's no surprise that Distributed Denial of Service (DDoS) attacks made the list, but the most prevalent threat identified was credential stuffing (i.e. using previously stolen credentials).
Other threats highlighted include phishing and ransomware, which was identified as the "most severe threat" both in terms of an organisation's ability to defend against a possible attack and in terms of the impact it could have.
When it comes to DDoS, the report noted a rise in the number of attacks during 2020 and at the height of the Covid-19 pandemic where the shift to work from home presented more vulnerabilities that "bored" and "opportunistic" cyber criminals were keen to exploit.
Our own data shows that the volume and size of DDoS attacks have continued to rise despite life returning to normal. In 4Q21 we blocked 641 DDoS attacks against our customers, up from 546 in the previous quarter. It is worth noting that the Q3 number was more than double that recorded in the second quarter.
This demonstrates the importance of taking a multi-layered approach to cybersecurity in order to protect against the various attack methods used by hackers and criminals. Protection should cover the data, endpoints, applications and network layers of your business to safeguard against the different types of threats. The defences, such as a private network, DDoS, WAAP, SIEM/SOC and EDR/MDR, operate together to protect an organisation.
Levels of preparedness:
Those interviewed for the report said they felt they were "well prepared to deal with cyber attacks" but many noted challenges when it came to ensuring that cybersecurity was taken into "consideration at every step of the product development" and ensuring better ownership of risks.
Employee awareness was also considered to be good, but this can only be achieved by continued training through a mix of mandatory courses as well as fictitious attacks (such as phishing campaigns) to test and improve the resilience of the wider workforce
Third-party and supply chain management:
One of the most interesting findings to come out of the NCSC report was the reliance on third parties, and in particular game studios and content providers, and the impact this has on security.
All of the organisations interviewed for the report used a large number of third-party providers, ranging from between 75 and 10,000.
The report highlighted a number of risks of using third parties to such a great extent, including the confidentiality of user data as well as the increased risk of cyber attacks against their own systems and networks if a third-party provider were to become compromised.
If you use third-party providers, my advice would be to treat them with the same level of diligence as if they were directly part of your business. Request to see their security strategy and ensure it meets the same standards as your core business.
Crucially, what is essential here is a complete understanding of the unique nature of the iGaming industry, especially given it is one of the most attacked of all market sectors
Having served the global gambling industry for more than two decades, Continent 8 not only understands the importance of a safe player experience but how to provide this by ensuring data is effectively protected.