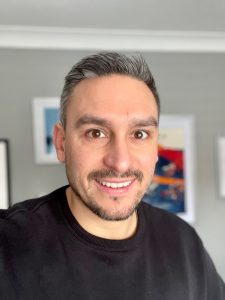 Craig Lusher, Senior Product Specialist – Secure
In the modern, highly interconnected iGaming landscape, seamless integration with third-party partners via APIs is crucial for operators to deliver innovative gaming experiences. However, this vast API ecosystem also creates significant cybersecurity risks that can severely impact business operations if not adequately protected. That's why advanced API protection services like Continent 8's Cloud WAAP (Web Application and API Protection) have become essential for iGaming operators and iGaming businesses to invest in.
APIs form the foundation of iGaming businesses
Application Programming Interfaces (APIs) serve as the core integration fabric allowing iGaming platforms to connect with critical services – from game and payment providers to odds feeds, loyalty programs, and more. Real-time API transactions facilitate key functions like enabling customers to deposit funds or access gaming content. Without properly securing these interactions, operators face massive exposure.
Cybercriminals are continuously probing operator APIs for vulnerabilities to exploit. A successful breach can have a crippling effect, bringing down gaming services, stealing customer data, or enabling financial fraud. The impact from API downtime and security failures goes beyond immediate revenue loss. It can severely damage an operator's brand reputation and trustworthiness in the eyes of players.
The interconnected nature of iGaming raises the stakes 
Due to the intrinsically interconnected nature of the iGaming ecosystem, the risks extend beyond just the operator's own environment. Many operate as platforms relying on scores of third-party partners integrating via APIs. If one partner's API protection fails, it essentially opens a backdoor into the operator's core systems. This was evidenced in the 2020 FireEye breach, when hackers leveraged vulnerabilities in SolarWinds' software updates to penetrate numerous enterprises globally.
This highlights why iGaming operators must take a more expansive view of API security, implementing robust protections not just for internal APIs, but also for every partner integration point. Failing to secure even one external API creates exposure for the entire business.
Continent 8's Cloud WAAP: Comprehensive API protection
Our Cloud WAAP delivers an advanced, multi-layered defence tailored for the unique API security challenges in the iGaming industry. It combines AI-powered behavioural analysis with deep application layer controls to provide complete protection against external attacks targeting operator APIs.
It sits inline between all API traffic and the operator's infrastructure, scrutinising every interaction. Our machine learning detects anomalous activity indicative of attacks and automatically blocks threats. Thousands of security checks defend against OWASP top 10 web app risks, bot attacks, DDoS, Credential Stuffing and more. Granular policies secure each API path, preventing unauthorised or dangerous actions.
This enables C8's Cloud WAAP to stop attacks before they reach critical systems. Outbound APIs are also secured to protect partners. The integrated dashboard provides full visibility with actionable analytics to optimise defences and respond faster to threats.
Securing the API transit layer 
Whilst C8's WAAP locks down and protects APIs at the application layer, C8 can also securely and reliably deliver API's using our Gaming Exchange. Our Gaming Exchange provides private, secure, high-speed global connectivity for exchanging data between operators and partners.
Built on a dedicated backbone isolated from the public internet, the Gaming Exchange offers enhanced security, reduced latency, and improved reliability for API and other partner communications. This protects the vital underlying infrastructure that API data rides on, adding depth to C8's layered security model.
The importance of coordinated API protection
Given the risks, adopting enterprise-grade API protections must become an urgent priority for iGaming operators today. While securing internal systems is crucial, coordinated efforts to elevate defences across the partner ecosystem is equally vital. Just like an unprotected external API can undermine internal security controls, robust API protection from C8 can strengthen the defences of connected partners.
Ultimately, the iGaming industry needs to unify around advanced API protection standards to close security gaps exploited by threat actors. C8's integrated WAAP and Gaming Exchange iGaming solution enables taking a systemic approach to API defence across the connected iGaming landscape. In the growing threat climate, comprehensive API protection is imperative for iGaming operators and partners to collaborate on – it's the smart investment to secure the foundation of the industry.
Learn more about our iGaming security WAAP solution here
The Gaming Exchange is an exclusive ecosystem designed for Continent 8 customers and other 3rd party services within the iGaming and online sports betting industries. This private exchange enables secure, efficient, and low-latency communication between all interested parties, all within the private Continent 8 network instead of the public Internet.
Wondering why you should join? Here are top 8 reasons why businesses choose to be on the Gaming Exchange:
Exclusive exchange for the iGaming community
Continent 8, the leading global managed hosting, connectivity, cloud, and security services provider in the iGaming space has exclusively designed the Gaming Exchange for the iGaming community. The platform streamlines connections and enhances integration between Continent 8 users and the wider industry.
The service runs across the Continent 8 backbone network, working in conjunction with third party circuits, that enable customers to exchange traffic with others via a BGP Broadcast network linked to the advertised Continent 8 ASNs.
Access to a vast network
The Gaming Exchange gives businesses instant access to share data with a wide range of operators, sportsbooks, odd feeds, payment gateways, platform providers, aggregators, games providers, data analysis providers, regulators and other partner companies.
This extensive network can help businesses expand their reach, form strategic partnerships, and tap into new markets.
Top-of-the-line security
Security is a top priority in our industry, and the Gaming Exchange offers enhanced security measures to protect sensitive data and APIs from cyber threats and unauthorized access. As the Exchange operates within a private network, it is not susceptible to DDoS attacks, providing an additional layer of protection.
This high level of security helps build trust with partners and end-users, which is crucial for the long-term success in the iGaming industry.
Competitive advantage
The Gaming Exchange's low-latency, secure, and reliable data exchange platform gives businesses a competitive edge. By offering a superior user experience and faster response times, companies can attract and retain customers more effectively, leading to increased market share and success.
The Gaming Exchange offers better guarantees of uptime SLAs than general Internet services.
Scalable solutions
The Gaming Exchange is designed to cater to the evolving needs of the iGaming industry. It provides flexibility for businesses to easily scale their operations up or down as they grow and adapt to new technologies and market trends. This scalability ensures long-term success and the ability to stay ahead in a dynamic industry.
Premium Portal access
Customers on the Gaming Exchange gain access to the Premium Portal, an analytics platform designed specifically for them. The Premium Portal offers valuable insights into inter-customer and external traffic, enabling businesses to monitor and analyze their data flows. With a user-friendly interface, customers can better understand traffic patterns, monitor performance, and make data-driven decisions, ultimately improving their operations.
Flexibility to suit you
The Gaming Exchange can either be delivered as a separate VLAN or on existing physical Internet ports or delivered using a separated port to further enhance redundancy and protect against the effects of DDoS attacks.
Compliant solutions
The iGaming industry is regulated and highly complex, and it's imperative that the information you store is safe and protected. With the Gaming Exchange facilitating secure data exchange between operators and regulators, it helps to ensure operators are complying with strict regulatory requirements. To learn how the Gaming Exchange can help your organisation, submit an enquiry at www.continent8.com/contact/ or email sales@continent8.com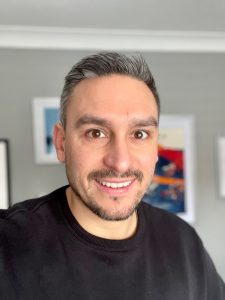 Craig Lusher from our Secure team reviews the latest company attack data as the volume and complexity of attacks once again rise during the second quarter of the year
The relative calm of the first quarter ended abruptly with a sharp rise in the number of DDoS attacks being launched against our customers during Q2 2023.
This was a tumultuous continuation of the adverse events that marked December 2022, when a well-orchestrated campaign that coincided with the World Cup and the Christmas Holidays saw us bear the brunt of 3,367 separate DDoS events in Q4 2022 alone.
During the second quarter of this year, we had to deflect an equally significant 1,106 DDoS attacks, which represented a massive jump on the 186 attacks recorded in the first quarter.
The intensity of attacks peaked in May, with one customer being subject to an exceptional 669 attacks. Of all the attacks recorded during the three months, 29 unique customers were impacted which aligns with previous quarters.
Just eight attacks exceeded 100Gbps and 94 attacks surpassed the 10Gbps mark, which falls within typical averages. Interestingly, the majority of attacks (1,006 in total) fell under the 10Gbps limit, but these lower bandwidth attacks were associated with a high Packet Per Second (PPS) rate with a peak of 317MPPS reached in May – the highest ever recorded on our network.
To put this into context, the largest ever PPS attack recorded on the internet was by Akamai in June 2023, reaching a peak of 809MPPS against a European bank. So, what does this mean for businesses in the online gambling space?
It highlights the importance of considering not just the throughput but also the volume of Packets Per Second because even low throughput attacks could involve millions of packets per second, threatening network equipment rather than just internet bandwidth.
This is why it's vital to take a multi-layered approach to cyber security so that systems, networks and data are properly protected from different types of attack at a time when the volume and length of attacks are once again on the rise.
One customer was subject to a prolonged attack lasting an astounding 800 hours compared to the previous quarter's longest attack time of two hours.
Q2 2023 DDoS stats
Our latest statistics show that Continent 8 saw off a total of 1,106 attacks. Interestingly, there were no instances of customers suffering a repeat attack within a 24-hour period. That said, on average each customer encountered 38 attacks during the quarter, a dramatic rise from the two they encountered in Q1.
May was the most challenging month with 593 attacks recorded and with Paris being the most attacked location over the three months. However, Atlantic City and Gibraltar also experienced a high volume of sustained attacks.
The stats for the period from 1 April 2023 to 30 June 2023 relate to our customers based in different locations around the world. Key highlights include:
Blocked 1,106 DDoS attacks up a massive 494% quarter on quarter.
Customers were under attack for a total of 15,611.5 hours during the period which equates to 650 full days of attacks compared with 464.4 hours in Q1.
Longest sustained attack was 800 hours or 33 days, up from two hours in Q1.
No customers had repeat attacks within a 24-hour period.
One customer was hit with 669 attacks over the three-months.
Average attack size hit 4.8Gbps.
Peak attack size reached 560Gbps.
Peak packets per second hit a record 316.8MPPS.
This quarter's results show yet another surge in attacks, particularly in May. However, attack tactics have changed once again with attack size reducing but with a significant increase in the Packets Per Second being delivered via attacks.
This means that the threat has changed somewhat – ensuring internet bandwidth is always vital but no more than ever organisations need to protect their network equipment and systems.
There has been a lot of discussion around the changing cyber threat landscape, but this month's stats show that action is crucial if organisations are to ensure resilience an mitigate an attack which is now a case of when and not if.
Continent 8's DDoS protection
Our iGaming cyber security solution continues to evolve and in recent months we have amplified our scrubbing capacity to 2.5+Tbps, as well as increased our scrubbing centres geographically deployed across multiple continents. Locations include Los Angeles, Chicago, New York, Miami, London, Amsterdam, Frankfurt, Singapore, Hong Kong and Sao Paulo.
Our iGaming solution is one you can rely on with a capacity only matched by the largest DDoS providers on the planet. Learn more about our DDoS solutions here or contact Craig via craig.lusher@continent8.com
Continent 8 prides itself on the unrivalled support it provides to its customers. It is one of the main reasons behind our success, and why the biggest businesses across the global online gambling industry come to us for their global managed hosting, connectivity, cloud and security needs.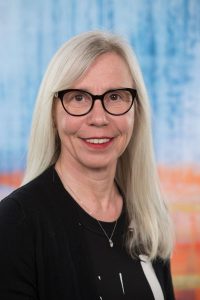 To deliver this support, we have a dedicated Customer Success Team, so for this issue of Cultiv8, Jordan Holmes, our HR Manager, sat down with Senior Customer Success Manager, Cornelia Weiker, to learn more about how we deliver the superior support that we have built our reputation on and how customers are using this to succeed.
Can you start off by telling us a little bit about yourself and your role as a Customer Success Manager at Continent 8?  
My career in IT started by selling services in the application and network space. I was then given the opportunity to improve my technical knowledge by working as a help-desk agent in a small but rapidly growing SAP hosting company. This allowed me to gain a deep understanding of customer needs, as well as how to provide the support they were seeking. It was this experience and knowledge that helped me secure my job at Continent 8 Technologies. As a Customer Success Manager, my role is to be the customer advocate and coordinate with Continent 8's support, delivery and executive leadership teams to ensure that our customers are happy and that we continue to identify and act upon opportunities to grow the business.
How do you ensure that customers of Continent 8 receive the support they need to succeed in their business goals? 
This comes down to having a deep understanding of each customer, the products and solutions that we provide to them, and their unique requirements and needs. At Continent 8, we believe in having a close working partnership with our customers, so we hold regular meetings with them to understand what is working well and where we can make improvements to strengthen the relationship between us. I then take this insight and feed it back to the wider team. Another key aspect of my role is to monitor customer requests and follow up where necessary to ensure progress is being made. When required, I also escalate requests. This combination of understanding the customer's business, meeting with them regularly and ensuring we continue to build on the partnership is the foundation of the support we provide.
What are the most common challenges your customers encounter? How do you help them to overcome these challenges so that they can succeed? 
It's often the little things that lead to the biggest frustrations, so it's important to deal with these quickly and effectively. What is often a simple issue to fix can actually stop a customer's employees from carrying out their day-to-day tasks, some of which can be critical to the business. That's why it's so important for us to understand their business and to be able to respond to any issues without delay. The main role of the Customer Success Team is to ensure that our customers can succeed, and that means we have to listen and make their voices heard to improve processes and ensure our products and solutions deliver for them at all times.
What does customer success look like? 
For me, success is our customers using our products and solutions to grow and succeed. From our side, this requires the constant fine-tuning of work processes and ensuring that our support function is the best in the business. By doing this, customers have greater trust in Continent 8 and our ability to provide the support they need to get the most out of our services, which in turn generates more business and allows us to grow, too. A reputation takes a very long time to build – we've been serving the industry for 25 years now – and we are incredibly proud of our customer retention and the reputation we have for the support we provide.
How does Continent 8 stay ahead of the curve when it comes to providing quality customer service to its customers?
This comes down to knowing what the customer wants and by earning their trust. We do this by proactively addressing issues as and when they happen, and always having an open line of communication with customers while we work to resolve the situation. Everyone knows that things can and do go wrong, so the key to providing the best support for the customer is to monitor networks and systems, carry out proactive maintenance and be transparent with the customer at all times. We've also spent two and a half decades building our global support function and over that time I think we have really cracked the code.
What do you think sets Continent 8 apart from other providers in the industry when it comes to customer success?
Our understanding of the customer and the close working relationship we foster with each. Our dedicated Customer Success Team is approachable, available and on hand to address any concerns or issues raised by anyone in the company. This applies to a support agent having issues raising tickets all the way up to a senior executive wanting to take a more proactive approach to cyber security. This approach, combined with our 25 years of supporting the biggest organisations in the sector, is what sets us apart from our rivals.
Any final thoughts?  
Working in the global online gambling industry is incredibly exciting and I'm really enjoying my role here at Continent 8. The complexity is high, but this is what makes it such an interesting sector to work in. In my experience, the people that work at the businesses we support are professional and friendly, and this is what enables us to have such strong partnerships with them. Continent 8 really does provide unrivalled support, and this is a major factor in the success that our customers enjoy. Of course, it's also played a significant role in the success we have had over the last 25 years and puts us in a fantastic position for the next 25 years to come.
A truly global Continent 8 team, with members from Canada, the US and the UK, recently attended the Collision conference in Toronto. Bringing together the people and companies that are redefining the global tech industry, our team enjoyed making new connections and learning about the latest tech developments.
We asked some of the team, made up of Justin Cosnett (Chief Product Officer), Ryan Tobin (Director), Craig Lusher (Senior Product Specialist – Secure), Caue Moyano (Software Developer), Daniel Zacharski (Product Manager) and Anthony Engel (Director of Solutions Engineering) to share their highlights and learnings from the global conference.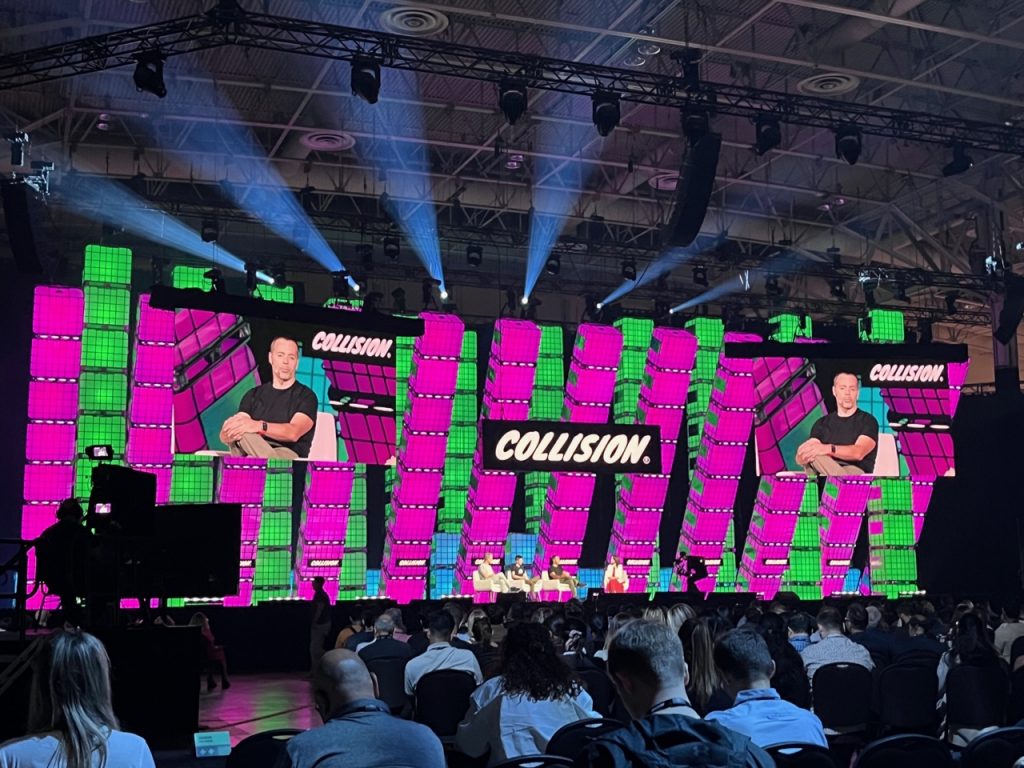 This is what they told us…
What did you most enjoy about the event?
Craig Lusher (CL): This big tech 'Californian vibe' event was a completely different format to what I am used to attending. There was real excitement and a buzz in the air and the best thing was to see new up and coming ideas, businesses and their supporting technologies.
Daniel Zacharski (DZ): I enjoyed seeing the multitude of different products that are available or in flight, both from a curiosity aspect and also trying to figure out which would expand our product portfolio and solve customer problems.
Caue Moyano (CM): I mostly enjoyed the new technologies arising from the potential of AI. I've had the opportunity to see a variety of new startups making good use of it and creating products that might become of great use for many industries.
Which tech brand stood out most to you?
CL: At Bay – for combining world-class technology with industry-leading insurance expertise. Also for their interactive questions and opinion polls throughout the show
Orna – for their innovative Al-powered collaborative cyber incident response orchestration platform for all business functions.
Naoris Protocol – for their cybersecurity enforcement protocol employing a Hyperstructure ethos, that's unstoppable, permissionless, and credibly neutral.
IOPS – for their community driven DDoS solution that uses 'spare' bandwidth from other scheme participants.
DZ: KeepSec – for all they have accomplished in such an early stage of their existence and UiPath – for having a lot of potential.
CM: Google – for a visually impactful stand and their Google Lens app which uses AI for daily tasks.
Which speaker or session did you find the most interesting and why?
CL: I really enjoyed the 'Masterclass – Defending your business from Cybercrime' featuring Adam Tyra, GM of Security and Larry Crocker Head of Digital Forensics and Incident Response from At Bay. Real life case studies and statistics were provided during this masterclass which I found to be incredibly interesting and useful. Financial fraud, unpatched vulnerabilities, stolen credentials, backups and on-prem servers and the payment of ransoms were just some of the topics broached during this masterclass.
DZ: I found the entrepreneur pitches to be the most thought-provoking. There were multiple different startups taking their turn in front of established industry experts. The insightful questions and responses were the most interesting.
CM: I found David Singleton (CTO, Stripe) session titled 'Engineering for agility: Strategies to overcome the challenges of scale' fascinating. This talk was about the strategies adopted by the Stripe team to be able to scale their application to millions of users. As a developer, I found very interesting to learn the strategies and steps adopted.
What technological innovation are you most excited about?
CL: Obviously Artificial Intelligence (AI) was embedded in everything. There were many talks as this is the current technology buzz. There were inspiring talks about AI, but also scary ones. We heard from Geoffrey Hinton – the Godfather of AI.
DZ: I'm excited about the potential of AI but I also am wary that much of it is very undefined and more marketing than true AI.
CM: I am mostly excited about the use of AI in a vast range of industries, bringing tools that can make our lives easier.
Did you learn anything that will change the way you do business from now on?
CL: Artificial Intelligence!
DZ: My biggest takeaway is to remember to continue to innovate and question. It was also a reminder that there are partnerships available that can benefit us. We do not have to develop everything internally.
CM: I did learn some things that might change the way I work and organize myself. I could see how effectiveness and resiliency is important in all aspects of our lives. Besides that, I could also see how AI is already changing the way we live and its prospects.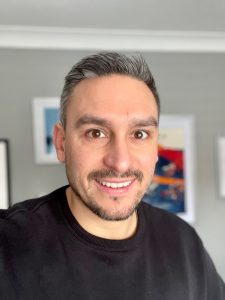 By Craig Lusher, Senior Product Specialist at Continent 8 Technologies
Land-based casinos, like any other bricks and mortar sector, are not immune to the threat of cyber attacks. While it might seem that physical casinos are less susceptible to cyber threats, the reality is quite different. Modern land-based casinos rely heavily on interconnected technology for their operations, from Building Management Systems (BMS) and back-office IT infrastructure to the slot machines on the casino floor. Each of these systems can be a potential target for cybercriminals. In this article, we explore four significant cybersecurity breaches in the North American land-based casino industry and discuss how Continent 8's (C8) suite of products and services can help fortify your operations.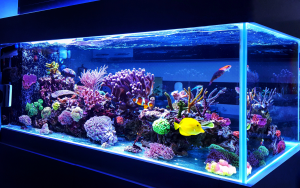 One of the most unusual cybersecurity incidents involved hackers using an internet-connected fish tank to breach a North American casino's cybersecurity. The fish tank's sensors, connected to a server that regulated the tank's conditions, became the hackers' entry point. They exploited this connection to access the casino's network and exfiltrated 10GB of sensitive data to a device in Finland.
This incident underscores the importance of robust cybersecurity measures. C8's Security Operations Centre (SOC) and Security Information and Event Management (SIEM) services provide continuous monitoring, detection, and response to security incidents, helping to identify and patch vulnerabilities promptly. Additionally, C8's Endpoint Detection and Response (EDR) and Managed Detection and Response (MDR) services can help detect and respond to threats at the endpoint level, further enhancing the security posture.
The Cache Creek Casino Cyber Attack
Cache Creek Casino and Resort in California had to suspend its operations for several days following a cyber attack on its system. Although the casino did not disclose the type of hack or the impacted business sectors, they confirmed their collaboration with federal law enforcement, including the FBI, to resolve the matter and determine who was behind the attack and what information was potentially stolen.
In such scenarios, C8's private connectivity service can help mitigate risks by providing a dedicated network connection, ensuring that sensitive data is transmitted securely. Furthermore, C8's secure data centres, located across four continents, offer a highly secure environment for storing and processing sensitive data, reducing the risk of unauthorised access.
The Lucky Star and Gateway Casinos Ransomware Attacks
All six Lucky Star Casino locations in Oklahoma were closed for a significant period after a ransomware attack penetrated their IT networks. Similarly, Gateway Casinos and Entertainment, a major gaming operator in Ontario, had to suspend its operations due to a ransomware attack. In both cases, the companies confirmed the attacks but stated that there was no evidence that the attackers accessed personal information of customers or employees.
These incidents highlight the importance of robust cybersecurity measures. C8's SOC/SIEM services provide continuous monitoring, detection, and response to security incidents, helping to identify and patch vulnerabilities promptly. Moreover, C8's Web Application and API Protection (WAAP) service can help prevent such attacks by providing comprehensive protection against a wide range of web application threats, including ransomware.
Is your land-based casino protected?
In all these cases, Continent 8's suite of products and services can provide the necessary layered protection. Our SOC/SIEM services can monitor network activity in real-time, detecting potential threats and responding swiftly to mitigate damage. Our EDR/MDR services can provide endpoint-level protection, detecting and responding to threats that have bypassed other defences. Our DDoS protection service can ensure the continuous availability of services, while our WAAP solution can protect against a wide range of web application threats.
Our cybersecurity solutions are built on a resilient global network spanning over 95 locations across four continents, providing a layered security approach. Our private connectivity and dedicated network ensure the secure transmission of sensitive data.
While the land-based casino industry faces significant cybersecurity challenges, these can be effectively addressed with the right measures in place. In the face of evolving cyber threats, it is essential for the casino industry to stay informed and prepared. After all, the average cost of a data breach is $4.24 million!
Furthermore, regulators globally are assessing the viability of mandating cybersecurity controls to ensure licensee compliance and reduced cybersecurity risk. Continent 8 is committed to helping the industry navigate these challenges, providing the tools and expertise necessary to ensure a secure and trustworthy environment for all. By understanding the nature of past breaches and the strategies used by cybercriminals, we can better anticipate future threats and develop effective countermeasures. With Continent 8, you can confidently face the future, knowing that your operations are secure.
Contact sales@continent8.com to learn more about our Secure offering.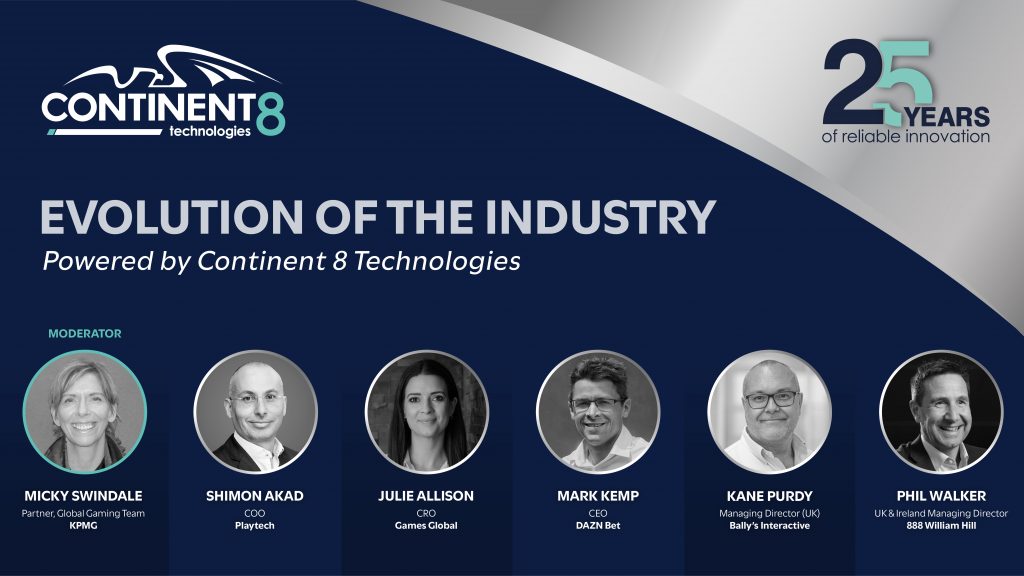 The KPMG eSummit in Gibraltar has become a must-attend event for operators, suppliers and other stakeholders from across the online gambling industry.
Continent 8 Technologies has been a long-standing supporter of the summit, in fact we have sponsored the Summit Report from the very first event over a decade ago.
This year, to celebrate 25 years of reliable innovation, we hosted a panel, Evolution of the Industry, with big names participating from tier-one organisations. Playtech, Games Global, 888 William Hill, DAZN Bet and Bally's Interactive took to the stage.
If you were unable to attend the event or tune into the live stream via EGR Global, below we recap some of the key highlights and talking points from the session.
How the industry has evolved over the past 25 years:
The industry is almost unrecognisable from what it was 25 years ago when the first online casino and poker brands emerged. But what areas have seen the greatest change, and what has driven this?
Kane Purdy, Managing Director (UK) at Bally's Interactive, says the biggest change is undoubtedly regulation and the requirement for operators to protect customers at the highest level. This has not always been the case, with operators once celebrating player losses as it meant revenues were coming into the business.
"It's very different today. You have to know every detail about the customer. If you are bolting on these responsible gambling overlays, then you have missed the message completely. It's root and branch change throughout the operation to make sure that overlays work but that the customer journey and experience is still enjoyable."
But what has driven this change, especially the way the industry has embraced regulation as a means of protecting consumers? Mark Kemp, Chief Executive Officer at DAZN Bet, says the meteoric rise of mobiles and in particular smartphones has been a major catalyst for the change the industry has experienced.
"The mobile phone is what has driven the greatest change across the industry – globalisation, mergers and acquisitions, the ability to manage data in a very different way. We have seen the start of and progression through the journey around responsible gambling but also the marketing technology linked to the rise in mobile usage. The industry has embraced this and is maximising that as much as possible in terms of growth opportunities."
This has seen organisations such as Games Global really dial in on its technology so that it can adapt to the pace of regulatory and consumer change. Julie Allison, Chief Revenue Officer at Games Global, says: "When we look at companies across the industry and how they are progressing in this area, there are definitely advantages when it comes to the pace of regulatory change and how companies are adapting their technology to support that."
Shimon Akad, Chief Operating Officer at Playtech, says the roll-out of regulations and the rise of the internet and mobile has seen operators and suppliers have to transform their products and the experiences they offer players.
"The industry has moved on, from both a product and consumer perspective, from the internet being the thing that makes an annoying noise when using it at home to something that is fast and in the palm of your hand and always available wherever you are and go. This puts us in a high pace market that is growing and what has ultimately brought the industry to the huge size that it is today – a size we could not have considered 25 years ago."
Phil Walker, UK & Ireland Managing Director at 888/William Hill, agrees: "I've been in the industry for 15 years but in the last two years we have seen the change in consumer perception, demand and what they expect in terms of everything being instant, frictionless and simple. We now have an even bigger obligation to deliver experiences to consumers in this way. So, regulation and technology have changed the industry the most but what we need to keep pace with is consumer change."
Staying ahead of the changing regulation game:
Keeping pace with regulatory and consumer change is mission-critical for both operators and suppliers. But how do organisations go about this?
Games Global's Allison says the company has been built around a structure that allows it to have a strong understanding of each market it targets.
"We are a new organisation and when structuring our business, we made sure to put market strategy at the core and centre. We need to understand what's coming up, how to react to it and be ahead of it. We have market leads anticipating and responding but we also have boots on the ground to gain local knowledge and feed this back in, both for existing markets and those that are yet to regulate. In these markets, it is important to build those relationships and knowledge so that when we are ready, we are prepared. This sounds easy, but it's not."
As an operator live in 40 markets but with 10 considered priority, 888/William Hill's Walker says it takes a similar approach.
"We have had to embrace that local approach to consumers and regulation. There is no substitute for going from global to local, so the organisation has had to adapt via local teams and with people that really understand why the regulation is, what's the spirit of that regulation and how we use that to provide a great customer experience. This is very difficult to do in a one-size-fits-all way."
Bally's Interactive's Purdy agrees that knowledge is a must, but that organisation and platform security are also important. "When we talk about localisation, this also means getting down to a platform level. There are mature, regulated markets where you need to have all-singing, all-dancing platforms with lots of modules you can pull in and pull out. But you need flexibility in some of the pre or early-regulated markets."
DAZN Bet's Kemp says this can be more difficult for new operators and brands, especially when it comes to striking the balance between compliance and consumer choice.
"It's very different market by market and we are often dictated to by the regulatory requirement in each. As a new, challenger business it's much more difficult to go into multiple markets in an efficient way. For example, we operate in Spain, Italy, the UK and shortly Germany, all with very different regulatory regimes and needing different regulatory focuses in order to be compliant and positive for consumer choice.
"With our model, we are also working with Media Co and the regulator for media, so we have two regulators with different positions when it comes to consumer choice and safety. This is very much on a local basis which can inhibit competition when you are trying to diversify across multiple markets but don't have the power of mature brands that have been there for a long time in order to roll out across three or four markets at the same time as resources are spread thin. So, it's important to put local resources in to do that."
New markets and those that have had the biggest impact:
New markets are always a driver of growth and over the past two and a half decades, regulation has happened right across the globe, something Continent 8 is no stranger to. But which market has had the biggest impact? Playtech's Akad is quick to point to the US because of its sheer size and opportunity for future growth.
"The impact it is having goes beyond the numbers and market size of $6b Half of that is coming from gaming and in just a handful of states, so there is plenty more room for growth. But it goes beyond because the big operators in the US are buying all of the B2B companies that exist or can co-exist and have created this unique place where B2Bs are trying to buy each other to become huge US businesses.
"This materially changes the landscape and the opportunities for operators to work with B2Bs elsewhere in the world. But it's not just North America, South America is progressing, and Africa is also moving forwards nicely. Even Europe, which you might think is at the end of its super-cycle of regulating markets, looks set to have two major markets regulate in the next few years. The last ten years have seen significant growth and I think this will continue for at least the next five years."
The emergence of ESG as a priority for businesses:
Another big change but one that is less talked about is environmental, social and corporate governance (ESG). It is a rapidly moving area and one where organisations are taking a variety of approaches.
Purdy has this to say about Bally's approach: "It is essential for us at the moment. We are going out to the capital markets and our ESG approach is being seriously looked at and we are being asked to demonstrate that we are taking it seriously. We have always seen the value in it and need diversity to grow and be better – we need the voices of our people to be reflective of the voices of our customers and we are delivering that. It's a non-negotiable these days and part of the fabric of our business."
As a new company, DAZN Bet has the opportunity to set out its approach to ESG from the get-go. "As a new business it's about starting off on the right track and making sure that it is embedded at the very start," says Kemp. "It might not be as structured as some of the larger businesses, but the management culture, most importantly, is there at the start to then build on."
William Hill/888 is one of those larger, more established organisations with a significant retail footprint, too.  Walker says: "Taking two strategies and merging them together has given us the opportunity to be a start-up in that sense, refreshing our thinking and bringing together two quite different approaches into something that is more than a sum of its parts. For William Hill with its 7,000 colleagues and retail locations, sustainability has been a priority for a number of years, especially being able to become carbon neutral in our real estate has made a big difference and our people are very proud of it.
"It's something that we talk about on a monthly basis throughout the management teams in every division and the board is far more active in dividing change and challenging how far we can go. So, it's not just a tick-box exercise or something that is conservative. We've found that by being more aspirational and setting longer-term targets we are able to make more progress."
One key aspect of ESG is of course diversity and inclusion. But how are organisations driving positive, lasting change and what are the pitfalls organisations much avoid?
Kemp says that it has to move from a "best endeavours approach" to a corporate strategy with clear objectives with strategies and tactics to support those objectives and measure outcomes.
"To add to that, it has to be really authentic", says Games Global's Allison. "It has to come from an authentic place across the whole business. The change has been slow but systemic change takes time. When I first joined the industry about 13 years ago, I walked into different businesses and didn't see women in director or C-Level roles and honestly it never really occurred to me that that was a path for me at that time. It's crazy to think about that now but 13 years on it has really changed in certain areas. Of course, there is still a long way to go, especially for the wider diversity and inclusion conversation and I think we really need to measure it and hold ourselves accountable."
Lessons learned over the past 25 years:
The final question put to the panel and perhaps in some ways the most interesting was what was the single biggest lesson learned over the years. This is what each had to say.
Purdy: "If we remain customer-centric wherever we are and provide what works for the customer, we will be ok."
Kemp: "We have to be cognizant of the wider world and not just our world. We have to stay connected to the outside world, understand it and adapt to it."
Allison: "The importance of flexibility and openness and that change comes at pace."
Akad: "To thrive through the years the one thing businesses need to ensure they are there tomorrow is that they have a curiosity and an appetite to learn each day."
Walker: "Customer centricity and that change is always constant. Always be adaptable to that change, be brave and innovate."
Continent 8 would like to thank all the panellists and Micky Swindale for moderating, providing a fascinating insight on the past 25 years, and what we can expect in the future.
A team from Continent 8 attended the ServiceNow Knowledge Conference that took place in Las Vegas in May.
For the first time since 2019, ServiceNow was able to launch their flagship user conference as one single global event. Bringing together ServiceNow experts, customers and partners from all over the world, this event featured an amazing lineup of presentations, breakout sessions, immersive experiences and networking opportunities.
We know that our Continent 8 team had a great time learning, forging connections and discussing innovative ideas for the future, so we asked Anthony Abou-Jaoude – Chief Information Officer, Monika Curran – Head of Applications Delivery,  Damian Martinez – Enterprise Application Administrator and Lalith Kumar – ServiceNow Enterprise Application Administrator, to collectively highlight their main takeaways from the event.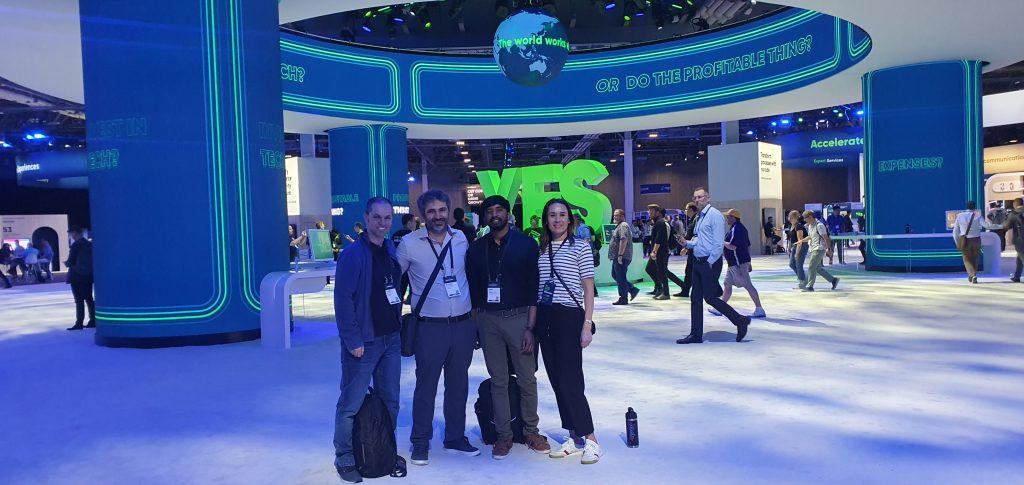 What did you most enjoy about the event?
This event was one of the most fulfilling events at a professional/technical level.
Knowledge 2023 brought together professionals from various industries, providing a chance to meet and connect with like-minded individuals, potential collaborators, and experts.
The sessions and workshops provided a great overview of ServiceNow, including the latest solutions, product roadmap and customer use cases.
Attending the conference was an opportunity for our Continent 8 ServiceNow Admin team to meet each other for the first time in person. As the team work remotely from different locations, it was a great way for us to bond, share ideas and spend time together.
Which content session/speaker did you find the most interesting and what did you learn from it?
To get the most out of the conference, the team split and attended different sessions. Here are the ones we felt were the most interesting:
The sessions about how CxO use the Platform were very interesting and is something we can implement fairly quickly internally to maximize our use of ServiceNow.
The sessions around process automation implementations using ServiceNow Platform/Tools presented enormous opportunities for streamlining and speeding up processes to improve and enhance the user and customer experience, as well as improve the performance of the teams.
The most interesting parts of Knowledge 2023 were Knowledge Expo and demos – where companies and organizations showcased their products, services and solutions, allowing us to explore new tools and technologies.
A great example was the one shown by Siemens, a company with over 40,000 employees worldwide and similar to Continent 8, serving in different locations and different languages. Siemens explained the issues they had prior to using ServiceNow and how they overcame them.
As a company that utilises ServiceNow, what were the key takeaways from the conference and knowledge expo, and how will Continent 8 benefit?
The key takeaway from the conference is the knowledge that the difficulties we have experienced with the system are not unique to us. We were also able to affirm that we are on the right track in how we are using of the system, the changes we can make and that we are really just scratching the surface of what is actually achievable.
ServiceNow's process automation capabilities can help Continent 8 streamline and optimize routine tasks and workflows.
What's next for Continent 8 on its digital transformation journey?
Our journey in digital transformation is picking up momentum fast across all our applications, so we just have ensure all of our systems – both internal and external – are all integrated and working together in unison.
We continue our focus on process automation opportunities as well as the improvement of user/customer experience with self-service portals. AI-powered automation continues to be a hot topic in the industry and that's what we in Continent 8 should direct our focus towards, to become more efficient operationally and driving growth.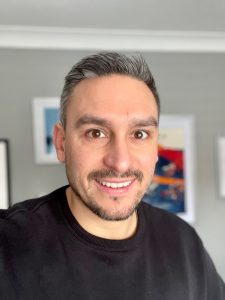 When it comes to DDoS attacks, Continent 8 (C8) had a relatively peaceful first quarter of the year following the tumultuous events of December 2022. Nevertheless, our global network had to fend off 184 attacks during the time frame. DDoS attacks remain a huge threat to businesses of all sizes in iGaming and beyond. Craig Lusher from our Secure team reviews the latest company attack data.
There was a significant drop in the number of DDoS attacks hitting Continent 8's customers in Q1 2023 compared to the previous period where a record-breaking 3,367 attacks were recorded.
The intensity of attacks was the highest in January, presumably a lingering effect from the December attacks. The 184 attacks in this quarter affected 83 different customers, a relatively high figure given the decreased frequency of attacks.
In a positive development for the company, the quarter did not witness any attacks exceeding 100Gbps and we encountered only six attacks ranging between 10-100Gbps, with the remaining 176 attacks registering below 10Gbps this quarter.
Q1 2023 DDoS stats
The stats for the period from 1 January to 31 March 2023 relate to our customers based in different locations around the world. Key points include:
Blocked 184 DDoS attacks, down from a record-breaking 3,367 attacks in the previous quarter
Longest sustained attack was 5 hours, down from 87 hours in the previous quarter
18 customers had repeat attacks within a 24-hour period
Peak attack size hit 49.5Gbps, down from 305.4Gbps in the previous quarter
January was the most attacked month
The average customer experienced attacks only twice this quarter, marking the lowest frequency recorded so far. Overall, customers were subjected to attacks for a cumulative total of 464.4 hours during this period. 
Craig Lusher, Senior Product Specialist – Secure, at Continent 8 Technologies, said: "Thankfully, this was a much quieter quarter compared to the previous. The quarter adhered to a common trend with most attacks measuring under 10Gbps, with the overall average attack size decreasing too.  
"However, it is important to note that even low throughput attacks can include millions of packets per second, posing a threat to networking equipment rather than internet bandwidth alone.
"While we continue to see significant changes in attacks from quarter to quarter, DDoS attacks are a constant threat to any business."
Continent 8's DDoS protection
Named a key player in the DDoS attack solution market (source: Distributed Denial-of-Service (DDoS) Attack Solution Market Industry Development 2022 – 2028), we have been protecting the world's most valuable information for 25 years. Our comprehensive cyber security solutions include effective and scalable protection against L3-7 DDoS attacks.
Our mitigation service provides an effective defence against multi-vector volumetric attacks. Key features include:
Geographically distributed high-capacity IP network
Complete infrastructure protection with Layer 3-7 Volumetric protection
Specific L7 application layer and API protection using in house Fortinet WAAP platform
High-capacity scrubbing centres
Edge filtering technology to filter attack traffic at the network edge
Major DDoS event offloading
Highly experienced team and a Customer Support Portal to view and interpret data flow and attack events
Our solution continues to evolve and in recent months we have amplified our scrubbing capacity to 2.5+Tbps, as well as increased our scrubbing centres geographically deployed across multiple continents. Locations include Los Angeles, Chicago, New York, Miami, London, Amsterdam, Frankfurt, Singapore, Hong Kong and Sao Paulo.
Our proven platform is one you can rely on with a capacity only matched by the largest DDoS providers on the planet. Learn more about our DDoS solutions here or contact Craig via craig.lusher@continent8.com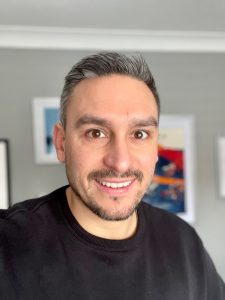 Craig Lusher, Senior Product Specialist – Secure at Continent 8 Technologies, discusses how AI is changing cybersecurity. 
Cybercrime is a constantly evolving threat that affects people and organisations of all sizes. In 2022, cyberattacks increased by 38% according to Check Point research, further compounding the growth of 300% seen in 2020, with iGaming and e-commerce businesses being the primary targets. Cybercriminals use a variety of techniques to gain unauthorised access to sensitive information, such as phishing, malware, and ransomware attacks. The consequences of these attacks can be devastating, including loss of data, financial damage, and reputational harm.
With the growing complexity of cybercrime, traditional cybersecurity measures like firewalls and antivirus software are no longer enough. Cybersecurity experts are turning to artificial intelligence (AI) and advance cybersecurity defences such as XDR and managed SOC/SIEM to help detect and prevent cyber threats. But, AI technology is a double-edged sword that can both aid cybercriminals and help prevent cyber attacks.
How Artificial Intelligence is Aiding Cybercriminals
AI technology is making it easier for cybercriminals to launch sophisticated attacks. For example, AI-powered bots can be used to automate phishing attacks, making it easier to target a large number of people at once with very personalised approaches. These bots can analyse social media profiles and other online data to create targeted and personalised messages that appears legitimate and are more likely to be opened and clicked on.
In addition, AI can be used to create deepfakes, which are fake images, videos or audio recordings that are indistinguishable from real ones. Famously, deepfakes have been used to simulate voices of singers such as The Weekend and Drake and also the actor Bruce Willis in a Russian mobile phone commercial, but it can be used to impersonate people in authority within a company, such as a CEO or network administrators or even used to spread false information, which can be used for malicious purposes.
Another way AI is aiding cybercriminals is through the use of machine learning algorithms. These algorithms can be used to analyse large datasets and identify vulnerabilities in software systems, which can then be exploited by cybercriminals.
Examples of AI-powered Cyber Attacks
AI-powered cyber attacks are becoming more common, and their impact can be devastating. One example is the 2017 WannaCry ransomware attack, which affected over 200,000 computers in 150 countries. The attack was carried out using an AI-powered worm that was able to spread rapidly and infect vulnerable systems.
Another example is the use of AI-powered bots to launch distributed denial of service (DDoS) attacks. DDoS attacks involve overwhelming a website or server with traffic, making it inaccessible. AI-powered bots can generate massive amounts of traffic, which can be used to take down even the most secure websites. Read about Continent 8's experience over Christmas and World Cup 2022.
Impact of AI on Cybersecurity and How Continent 8 Use This Technology
While AI technology is making it easier for cybercriminals to launch attacks, it's also being used to prevent them. Continent 8's AI-powered cybersecurity solutions, including our Cloud WAAP (Web Application and API Protection), Security Information and Event Management (SIEM) and XDR (Extended Detection and Response) solutions, can analyse vast amounts of data in real-time and identify anomalous behaviour and potential threats before they occur.
Continent 8 use AI-powered anomaly detection and security analytics in Continent 8's SIEM and Cloud WAAP, which can identify unusual behaviour on a network or website that could indicate a cyber attack and alert our cybersecurity experts in real-time. This technology can learn from past attacks and adapt to new threats, making it a powerful tool for cybersecurity experts. Continent 8's WAAP can also run vulnerability scans against the website it protects, and suggests additional rules and configuration to harden the existing protection – essentially configuring itself! This is an important feature in the world of DevOps with CI/CD (Continuous Integration and Continuous Delivery). This concept helps businesses deliver new, working features earlier and more frequently. They can do this safe in the knowledge that Continent 8's WAAP offers blanket protection of their website.
Continent 8's AI-powered XDR (Extended Endpoint Protection and Response (anti-virus on steroids)), can detect and prevent malware attacks on individual devices. Our solution can analyse patterns of behaviour on a device and identify potential threats in real-time.
Ethics and Concerns Around AI and Cybercrime 
While AI technology has the potential to revolutionise cybersecurity, it also raises ethical concerns. For example, AI-powered cybersecurity solutions can be used to monitor employees and collect sensitive information about them. This raises questions about privacy and the use of personal data.
Another concern is the potential for AI-powered cyber attacks to cause widespread damage. As AI technology becomes more advanced, cybercriminals may be able to launch attacks that are more sophisticated and harder to detect. This could lead to widespread disruption and chaos. This will require cybersecurity experts to constantly adapt and develop new technologies to stay ahead of cybercriminals.
Preparing for the Future of Cybercrime
To prepare for the future of cybercrime with AI, organisations need to take a proactive approach to cybersecurity. This means investing in AI-powered cybersecurity solutions that can detect and prevent cyber threats in real-time – like Continent 8's WAAP, SIEM and XDR solutions.
Organisations also need to prioritise cybersecurity training for employees, as human error and compromised credentials are a common cause of cyber attacks. In fact, according to Verizon's 2022 Data Breaches Investigations Report, human error is responsible for a massive 82% of data breaches. Therefore, companies need to include training on how to identify phishing emails, create strong passwords, and use security software effectively.
Finally, organisations need to be prepared for the worst-case scenario. This means having a plan in place for how to respond to a cyber attack, including how to recover lost data and how to communicate with stakeholders. Continent 8's Cloud backup service combined with the managed XDR and SIEM solution can help detect, prevent and recover from cyber attacks, including ransomware.
Conclusion
AI technology is changing the game when it comes to cybercrime. While it's making it easier for cybercriminals to launch attacks, it's also being used to prevent them. As AI technology becomes more advanced, we can expect to see both more sophisticated cyber attacks and more powerful cybersecurity solutions.
To stay ahead of the curve, organisations need to take cybersecurity seriously and invest in the latest AI-powered technologies. By doing so, they can protect themselves from the ever-evolving threat of cybercrime and stay ahead of cybercriminals.
Are you protected? Continent 8 has full spectrum cyber security solutions to defend your infrastructure against a growing number of threats. Contact sales@continent8.com to learn more and speak to one of our experts.