Nick Nally, Chief Revenue Officer features in the latest edition of iNTERGAMINGi, the North America Focus. He discusses Continent 8's 25 years of growth and how the company is now targeting an "aggressive roadmap for expansion" in the US.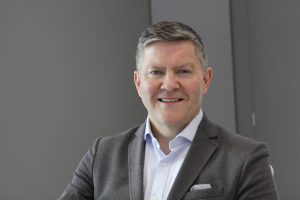 How successful has Continent 8's iGaming Cloud solution been since its move to the US? What challenges have you had with this product in the US? And which states do you anticipate this solution expanding into in 2023?
The Continent 8 iGaming Cloud has been a huge success in the US market. It is both a Public and Community Cloud and is already available to licensed operators in key regulated states including New Jersey, Pennsylvania, Michigan, West Virginia and most recently Ohio. We will expand to additional states in the coming months.
In particular, our iGaming Regulated Cloud offers a scalable and resilient infrastructure platform that allows customers to host virtual servers, compute, containers, storage and network-edge devices. Cloud offers both operators and suppliers the quickest and simplest route into a new state, and because we have taken a first-to-market approach across the US, they can use our Cloud solution to take advantage of this and get ahead of their rivals.
The main challenge we have faced with our Cloud solution is the same being faced by operators and suppliers, and that is ensuring compliance with different state requirements. To do this, we work closely with each regulator to share our knowledge and experience to help them craft their frameworks and ensure that our solutions meet the standards set.
This close collaboration with regulators has already helped us launch our hosting, connectivity and security services in 25 US states, with additional sites set to go live in the coming months such as Nevada, Minnesota and Georgia.
Could you shed light on Continent 8's "aggressive roadmap for expansion" in the US? What progress do you expect to have made in the US by the end of 2023?
We plan to be in every viable regulated online gambling state in the US, first. We have taken a first-to-market approach so that our customers can launch their brands in states from day one, and use this head start to drive brand awareness and build large and loyal player bases from the outset. In 2023, we plan to enter several additional states as well as building secondary or disaster recovery solutions in a large number of states.
The fact we power more than 80% of the 2022 EGR Power US Ranking operators is a testament to the quality of our solutions and validates this first-to-market approach.
What other Continent 8 products are tailored for the US and Canada and what makes them stand out from the crowd? Do you have any upcoming products and solutions covering the region and what are your plans/hopes for these? 
What sets us apart from some of our competitors are our cybersecurity products and services. As one of the most attacked sectors, operators and suppliers need a partner who understands how iGaming businesses can best protect themselves from increasing threats. Our DDoS platform has been around for two decades and over the years we have augmented our secure offering with SIEM/SOC and MDR/EDR services to provide a multi-layered approach.
As states and provinces regulate, it's imperative that operators and suppliers see cybercrime as a business risk.
How important is it to have a local focus for each individual market in the US and Canada despite expansion across the whole of these regions?
It's incredibly important. The state-by-state and province-by-province nature of these markets make it challenging for operators from an infrastructure perspective. There is no blueprint that can be used to launch into additional states and provinces because each has its own characteristics. This is why we try to work very closely with the regulator in each state ahead of time, helping them craft their requirements for infrastructure based on our unrivalled experience. By doing this, we can also be certain our solutions are compliant from day one which is a major advantage for our customers.
How important is Continent 8's New Jersey data centre for the company's US reach and does the company have plans for new data centres across the US and Canada? Please provide details.
Our New Jersey data centre is super important. The state-of-the-art facility is housed within the Atlantic City Convention Centre and is the only tier-three site in the state that has been purpose-built for the online gambling industry. It is a truly unique independent hosting site compliant with international security standards with multi-state interconnection across the US and directly into a global, private network of more than 90 locations across four continents.
It's also fully compliant with DGE regulations and is the only independent, licensed facility that can house gaming infrastructure outside of a licensed casino. In recent months we completed stage three expansion of the site, with more racks available to customers looking to enter the American market.
How does Continent 8 reflect on 25 years in the industry and what are the company's predictions for the next few years?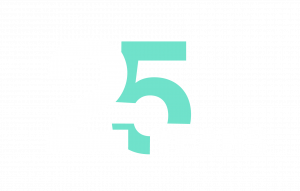 We've come a very long way in 25 years, from our first data centre in Montreal to now having a private, connected network spanning the globe that continues to grow monthly. Our suite of solutions is as comprehensive as it is cutting-edge, and our incredible team delivers the best service in the business. This has been key to the customer retention we have achieved, as is our first-to-market approach in North America and other key jurisdictions. It's been an incredible journey so far, and I think over the coming years we will continue to see the sector scale at pace as more countries embrace licensing and regulation.
What are some of the key lessons Continent 8 has learned in its time in the industry and what would its key message to start-ups be?
Compliance is key and that starts with the infrastructure a company has in place. This is why it's vital for start-ups to prioritise infrastructure, and to work closely with regulators in each of the markets they intend to target. Of course, this often means selecting an infrastructure partner, and start-ups especially should look to identify and work with those that have experience in complex regulated markets and that offer a full suite of solutions.
How do you reflect on the growth of Ontario as a market since launch in April 2022 and how important has the market become to your company? 
The Ontario market is performing well, and we continue to see additional operators secure licenses and get in on the action. Ontario stands as a great example of how regulations can protect players while ensuring a viable market for operators and suppliers. This is ultimately key to generating high levels of channelisation and fostering an environment that is stable for all stakeholders.
What are your predictions for the growth of sports betting and secondly online casino/gambling/igaming throughout the USA and Canada for the rest of 2023? 
Both verticals will continue to thrive, driven by new states and provinces embracing regulation, rolling out their frameworks and welcoming licensed operators and suppliers for the first time. Sports betting has pulled ahead of casino in terms of the number of legal states, but I think it's important that iGaming will begin to catch up which in turn will be a major catalyst for growth. It's an incredibly exciting time for the North American market as it continues to mature with plenty of opportunities for operators and suppliers to explore.
Source: iNTERGAMINGi
What are your goals for 2023?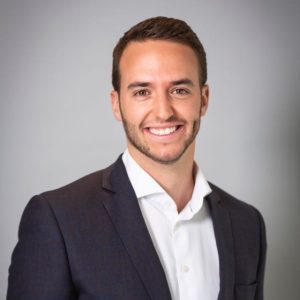 We will continue to deliver growth across all regions and keep pushing ahead with our ambitious expansion plans for North America and Latin America – two strategic markets for Continent 8 over the coming years. We're on track to hit 100 connected locations in 2023, a major milestone for the business.
To facilitate this growth, we will be further investing in our team, processes and delivery solutions. This will see us onboard key talent across a range of roles to ensure we continue to provide the customer-first approach we have built our reputation on.
In addition, we will continue investing across our products and network, with cybersecurity being a significant area of focus. Given the prevalence of cybersecurity threats in the world today, we will further drive the adoption of our existing suite of world-class cybersecurity solutions across our customer base and continue to invest and introduce new offerings to further support operators and suppliers in the iGaming space.
Is there anything you will do differently from last year?
We are taking the opportunity to revisit and realign our strategy every year. Continent 8 has been around for a long time and our strong success continues as a result of us being able to remain ambitious, nimble, and provide an unparalleled level of service to our customers. These considerations are supported by our constant investment in our talented employees, unrivalled technologies and ambitious global expansion. Over the last twelve months, we have grown our employee base by almost 40% and we're not stopping there. In the coming months, we are introducing new approaches to customer delivery, support capabilities and solutions offerings.
What trends/changes do you expect to see in the sector in 2023?
The industry will continue to embrace licensing and regulation, with new markets opening up worldwide, notably in North America and Latin America. This presents tremendous opportunities for operators and suppliers to scale rapidly, but they must ensure they do this while protecting their networks, systems and information. That is why we are the only partner who can help globally ambitious operators and suppliers meet their strategic goals.
Can you give us an insight into what we will see from your business in 2023? Will you expand your offering, enter new markets, launch new innovations, etc.?
2023 is a landmark year for the company as we celebrate 25 years in business. We'll be spending the year celebrating key achievements and recognising our employees that have contributed to our strong success over this time. More importantly, we'll be looking ahead at another 25 years as we continue expanding our global footprint, onboarding top talent and partnering with many of the leading brands in the global gaming space. It's an exciting time for Continent 8.
Source: Casino International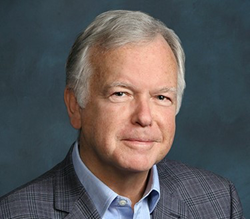 Our CEO and Founder Michael Tobin features in the December edition of Casino International, looking back at a busy and successful 2022.
As 2022 was a post-pandemic year, how did your business operations change?
They didn't really. As the infrastructure partner of choice for the global iGaming industry, we had to ensure it was very much business as usual during the pandemic, although we did have to adapt to new ways of working. Now that we are post-pandemic, over the last 12 months we have once again been able to travel to events, customer meetings and internal get-togethers. As a global company, operating from over 90 locations, this is fundamental to our business and allows us to deliver on our customer-centric approach.
What challenges did you face this year? How did you overcome them?
Our biggest challenge this year has been deploying our ambitious growth strategy which has covered new locations, products, and members of the team. We've been especially focused on the burgeoning US market where we are now live in 25 regulated states with more in the pipeline; each of these connected to our global backbone network.
We have also enhanced our range of solutions with the launch of the Gaming Exchange, a powerful private internet that offers our customers unrivalled connectivity and security, as well as access to a Premium Portal. Security remains a key concern for operators and suppliers, and we have strengthened our solutions which include DDoS, WAAP, EDR & MDR and SIEM & SOC, to ensure customers can mitigate the surge in attacks the industry has seen over the past 12 months, and will continue to see.
Growing our international reach and augmenting our products and services has only been possible because of the incredibly talented, highly experienced global team we have a Continent 8. I'm extremely proud of what we have achieved together this year. 
The iGaming industry is constantly evolving. What are some of the key trends in the sector this year? What changes have you seen since the beginning of the year?
The rapid roll-out of regulation and the ever-changing regulatory landscape has got to be one of the biggest trends and areas of change since the start of the year. This is certainly the case in the US market where new states are opening up all the time. That is why Continent 8 always ensures that it's one step ahead so that we and our customers can leverage these new market opportunities. In the US specifically, we aim to be the first to market in each regulated state.
It's also important to touch on consolidation and the arrival of major media companies and brands in the US online gambling market and the impact they've had.
What were your goals for 2022 and did you meet them?
Continent 8 is a constantly evolving business and for 2022 we wanted to fill a number of key roles across the organisation. This saw us appoint Brian B. Koh as Chief Commercial Officer and Kristian Valetta as Chief Financial Officer. We now have a powerful leadership time in place to drive the company forwards and are in a fantastic position as we head into 2023 which also happens to be our 25th anniversary year.
What were your highlights of 2022?
This is an easy one for me. I really enjoyed travelling the world once again and meeting with Continent 8 teams across the globe. This is something I'm passionate about. Our people make our business a success, so it's important for me to be able to spend face-to-face time with members of the team. It's also been great to attend in-person events and meet with customers, peers, and friends.
Source: Casino International, December 2022
Our Chief Data Officer Anthony Abou-Jaoude features in the latest edition of iNTERGAMINGi, discussing why Continent 8 is in a unique position when it comes to data.
What role did data play in the launch of your Gaming Exchange?
Data was the foundation for the Gaming Exchange. Continent 8 has been serving the global online gaming industry for more than two decades and that puts us in a unique position when it comes to the data that we host, manage and secure on behalf of our customers.
The industry is made up of hundreds of operators, suppliers and partners, a lot of which are talking to each other daily in terms of traffic and data. But customers wouldn't have visibility of the traffic flows from a B2B or partner perspective, and that is why we launched our innovative Gaming Exchange and Premium Portal.
It is a powerful private internet and exclusive community exchange for iGaming businesses. It allows them to connect faster and more securely than via the standard internet, with no need for additional configuration. It means Continent 8 customers can connect directly to other Continent 8 customers via an MPLS Layer 3 VPN across our private backbone network rather than route over the public internet. It offers the lowest latency and the highest levels of performance guaranteed with both local and remote reachability. What's more, it is private and reliable with public IPv4 addressing and an uptime rate in excess of 99.9%.
How does the Premium Portal work alongside the Gaming Exchange?
Our customer portal is one of our unique selling points as it provides our customers with access to all the key metrics, stats and data for the services that we are providing to them. The Premium Portal is an extension of this, available to all customers who join the Gaming Exchange. It is an analytical dashboard that allows users to view and monitor traffic flows within and outside of Continent 8 to other gaming partners. This includes a dynamic map overview for all connectivity between sites and data flows and direction of traffic.
This information can support customers in identifying better or more efficient connectivity service use or even identifying unexpected data flows to unknown destinations. Examples would be moving from public internet traffic use to private Cloud Connect or MPLS services dedicated to connecting customers to partners or hyperscale cloud implementations.
Ultimately, we develop innovations such as this to ensure that we not only meet but exceed customer expectations and that is why we are the leading provider of managed hosting, connectivity, cloud and security solutions to iGaming businesses around the world.
Just how important is data analytics and what solutions do you offer to help customers understand the huge volumes of data they generate and have access to? 
Our data transformation started with us trying to solve our own challenges with the rapid growth that we have been experiencing in recent years. A year ago, we formed a data analytics team, designed to better manage our capacity management, monitoring and problem detection.
Furthermore, we enabled data democratisation which made it possible for data to be shared across the organisation rather than being held within individual business units. As a result, more people across the organisation can use data to improve their work. They can work faster and be more productive, and they don't need to check in with other staff to get their work done.
In solving our own problems, we realised that this transformation could benefit our customers greatly, so we are also in the early phases of implementing a fully-fledged API to provide our customers with more access to data via an industry-standard way of accessing it.
For those not in the know, could you explain data hosting in finer detail?
Data hosting is the provision of hardware, systems, software and infrastructure required to store and access management of data. There are different types of data hosting from managed to co-location and cloud. Each business (and market you operate in) has its own unique requirements when it comes to data hosting, and we work closely with our customers to build bespoke solutions that meet their specific needs. In recent years, we have seen a shift towards companies using the cloud to host their data, allowing them to unlock the tremendous benefits it offers.
Take our Public Cloud solution as an example, available in multiple iGaming markets such as Atlantic City, Isle of Man, Colombia, and Gibraltar to name a few. Customers have the ability to scale bandwidth up and down in line with demand. Another significant upside to the cloud is that it eliminates the need for ongoing hardware investment, providing flexibility to pay for resources as required. Continent 8 fully manages the Cloud environment by up to and including the Hypervisor, whilst enabling customers to have complete control and management of their internal systems and data. This removes the need for customers to maintain and support the infrastructure and instead focus on running their business.
Many players are rightfully concerned about how their data is stored and released. What security measures does your company take to ensure a player's online safety?
We have more than 20 years of experience protecting data in the online gaming space. Our knowledge tells us that organisations, in terms of data security, should take a layered approach.
There is a range of solutions this should include: DDoS, WAAP, Endpoint Protection and Security Information and Event Management (SIEM). We recently enhanced our Secure offering with Managed Threat Detection & Response solutions. This is a complete end-to-end proactive threat solution combining advanced SIEM/EDR/SOAR/ML technologies with proven 24/7 SOC resources.  This gives businesses and organisations unprecedented visibility and response capabilities against known and unknown threats at a time when cybercriminals are really upping the ante. This in turn allows our operator customers to reassure their players that their data is being stored to the highest possible standards.
How has regulation influenced your company?
Regulation is hugely complex, but it is vital that we understand the requirements in each of the markets we offer our products and solutions. We also have a first-to-market approach, so we have to make sure that we are part of the discussions from day one and use our experience and expertise to help regulators when it comes to creating their frameworks and specifically in relation to infrastructure, hosting, connectivity and security. By working hand in hand with policymakers, Continent 8 has emerged as the provider of choice for some of the biggest gambling operators in the world and in fast-growth markets such as the US, Latin America and Canada. This approach also ensures we remain ahead of our rivals.
Take our Atlantic City data centre as an example. Launched in 2019 and housed within the landmark Atlantic City Convention Centre, it is the only data site in the state that has been purpose-built for the online gambling industry. It is fully compliant with DGE regulations and is the only independent, licensed facility that can house gaming infrastructure outside of a licensed casino. We are completing stage three expansion of the site, adding 30% capacity. We also recently became the first provider to launch a regulated Gaming Cloud in the state of Pennsylvania.
The terms 'big data' and 'analytics' are certainly buzzwords in the igaming sector. Could you explain their importance in terms of how your company utilises them and their influence on the industry in general?
Data and 'big data', and the ability to effectively analyse the huge volumes of information that iGaming businesses generate, are key success factors for any operator or supplier. Data allows companies to make decisions based on facts, whether that be for personalisation and demographic profiling, game development, tailored marketing, or responsible gaming programs.
But to do that they need to be able to collect, store and effectively analyse the information in front of them. They also need to be able to do this securely. Continent 8 has been at the cutting-edge of big data in the iGaming industry for more than 20 years now, and that puts us in a unique position and is why we are the partner of choice for some of the biggest businesses in the sector.
Source: iNTERGAMINGi – Issue 4
Security specialist Continent 8 blocked 178 DDoS attacks in Q2 2022. Craig Lusher from our Secure team reviews the latest company data, as well as recent global attacks and trends.
Q2 2022 DDoS stats
Our latest statistics show the number of DDoS attacks almost doubled from Q1 2022 to Q2 2022, up from 106 events in the last quarter to 178.
The stats for the period 1 April to 30 June 2022, relate to more than 20 of our customers based in different locations around the world. Key highlights include:
Blocked 178 DDoS attacks, up from 106 in previous quarter
25 of the observed attacks had repeat attacks within a 24-hour period
One customer was attacked 69 times during this period
Average attack size during this period was 33.1Gbps, down from 43.1Gbps in previous quarter
Peak attack size hit 1.5Tbps
Longest sustained attack was 4.3 hours
Customers were under attack for a total of 48.9 hours during this period
The location subject to the largest number of attacks during the period was Taiwan – this is an emerging trend.
Craig Lusher, Senior Product Specialist – Secure, at Continent 8 Technologies, said: "Even during this relatively quiet period, we continue to see significant DDoS attacks on our customers. While most attacks remain relatively small, it is now commonplace to see attacks peak at over 1Tbps; we have blocked these large scale attacks every quarter during 2021 and 2022 to date.
 "DDoS attacks, and the sophistication of these, will only increase, so it's never been a more important time to protect your business and brand."
The evolving DDoS landscape
What used to be minor nuisances by rookie attackers, have become major and targeted attacks by sophisticated cyber criminals. We continue to see DDoS attacks hitting the news – recently cybercriminals targeted the US Congress website. And back in March the Israeli government was temporarily knocked offline.
In fact, DDoS attacks are now everyday occurrences, with no business vertical immune to being the target. The cost of an attack to your brand is higher than ever, with the average cost of a data breach jumping to $4.24 million as of 2021 (+10% from 2020).
Customers and businesses should be asking themselves, 'are you protected?'.
Continent 8's DDoS Protection
Recently named a key player in the DDoS attack solution market (source: Distributed Denial-of-Service (DDoS) Attack Solution Market Industry Development 2022 – 2028), we have been protecting the world's most valuable information for over two decades. Our comprehensive cybersecurity solutions include effective and scalable protection against DDoS attacks.
Our mitigation service provides an effective defence against multi-vector volumetric attacks. Key features include:
Geographically distributed high-capacity IP network which has been built to absorb attacks
Complete infrastructure protection with Layer 3 and 4 Volumetric protection with Level 7 challenges to reduce traffic from SSL based attacks
High-capacity scrubbing centres
BGP filtering technology which is used to filter attack traffic at the network edge
Attack detection technology to monitor and detect attacks
Highly experienced team and a Customer Support Portal to view and interpret data flow and attack events
Our solution continues to evolve and in recent months we have amplified our scrubbing capacity to 2.0+Tbps, as well as increased our scrubbing centres geographically deployed across multiple continents. Locations now include: Los Angeles, Chicago, New York, Miami, London, Amsterdam, Frankfurt, Singapore, Hong Kong and Sao Paulo.
Our proven platform is one you can rely on with a capacity only matched by the largest DDoS providers on the planet. Learn more about our DDoS solutions here or contact Craig via craig.lusher@continent8.com
Our third Leaders and Legends panel took place at the recent KPMG Gibraltar eSummit.
The session featured some of the most well-known and respected names in the industry:
The insightful topics discussed included:
Expectations and preparations for the UK Gambling Act Review 🎰
The making of attractive acquisition targets 🎯
Pros and cons of increased consolidation and how this affects customers 🤝
The challenges of operating globally and complying with different regulatory structures 🌎
Approaches to equality and diversity within organisations ⚖️
The session is now available to watch on demand
Thank you to all our superb panellists and to Micky for moderating a fascinating debate.
Click here to watch our first Leaders and Legends panel.
Click here to watch our second Leaders and Legends webinar.
Meet the Continent 8 Technologies team at SBC Summit North America 2022
Our team will be attending the event being held at Meadowlands Exposition Centre, New Jersey, 12 – 14 July.
Continent 8 will be at booth #221 and is also the sponsor of the popular Networking Party at Meadowlands Racing on Wednesday 13 July.
With a connected network of over 85+ locations globally, including 24 US states, Continent 8 is the trusted infrastructure partner to the fast-growing US iGaming industry, offering market-leading Connect, Manage and Secure solutions. We're very proud to be the trusted infrastructure partner to over 80% of North America's biggest operators and iGaming businesses.
Find out more about how our business can support your growth in North America and further afield; set up a meeting with our dedicated team by emailing sales@continent8.com
We look forward to seeing you soon at this event. To learn more about the conference visit SBC Events
Gabriel Szlaifsztein, general manager – LATAM at Continent 8 Technologies, discusses the company's expansion in Latin America, with a particular focus on Chile
Gabriel, what inroads has Continent 8 made into the Latin America market? You recently opened a data centre in Puerto Rico. Do you have similar plans in Chile or elsewhere in Latin America?
Latin America is a huge region and one that is incredibly exciting for the global online gambling industry with lots of opportunities on the table. Continent 8 has been growing its presence significantly in LatAm over the past few years, initially launching in Colombia in 2020 and with further rollouts in countries such as Puerto Rico and Peru.
Due to the scale and scope of the region, a one size fits all approach simply does not work. Although there are similarities in markets across LatAm, each has its own culture and way of doing things, so a localized approach is required. This covers technology, distance to customers, regulation, infrastructure needs and more.
Puerto Rico is a good example here. As a country that is linked to the US, it has different rules and requirements than other LatAm markets such as Colombia and Argentina, so we adapted and expanded our network and infrastructure to ensure compliance with the regulations. This means that no matter where a customer is connected, they receive the same market-leading quality of service and have access to a network that now spans 80+ locations globally.
Regarding Chile, Continent 8 has plans to deploy infrastructure on the ground or to provide our services to customers in the market from a neighboring country depending on what the regulations ultimately look like. We believe Chile is a key market for the region, so we are pleased to see that the country is making progress when it comes to regulating online gambling.
If Chile does green light gambling, how would it fit overall with your plans for the region?
Our current roadmap will see us expand into Argentina and Brazil next, but should Chile get the green light over the next few months then we would likely adjust course. We have a first to market approach and given the significance of the Chilean market, we would do what was necessary to ensure that our customers were in the position to go live from day one.
This is only possible because we are an agile company with the resources at hand and the processes in place to be able to quickly and easily adapt to the ever-changing nature of the regulatory landscape, not only in LatAm but also in North America and Europe.

Chile has had one of the most stable economies in the region for decades. If online gambling does get the go ahead how big would the market be when compared to other regions which have liberalized the market such as Colombia and Argentina? 
The stability of the market is important, but so too are other factors such as population, propensity to gamble, internet coverage, smartphone penetration and more. Chile is roughly a third of the size of Colombia and Argentina when it comes to population, but it has a good net income per capita and gambling is a popular activity in the country. The stability in Chile compensates for its smaller population size so when all factors are considered it has the potential to be a very strong online gambling market indeed.
What kind of services would you be looking to offer in Chile? Would you be looking to offer Continent 8's global private network? Would you be looking to offer your cyber security solutions to the market?
Continent 8 is the go-to provider for managed hosting, connectivity and security solutions. We have a global connected network spanning 80+ locations across four continents. Our solutions include public cloud, hyperscale connectivity, cybersecurity (for example DDoS and SOC/SIEM) and much more.
For cybersecurity, operators and suppliers should be focusing on this and the threat that cybercrime poses to the industry, which is one of the most attacked sectors. Continent 8 has more than 15 years of experience protecting industry data, and preventing and mitigating attacks.
What kind of partnerships would you be looking to build upon in Chile?
Chile already has certified data centers that are compliant with local and international regulations, so it would make sense for us to join forces to create a market-leading solution for iGaming companies active in the market. Chile has very good global connectivity, so we can leverage this to deliver international connectivity via submarine cables that run through the Pacific Ocean and to the Atlantic through Argentina and the Caribbean.
From a Data Center and network standpoint what challenges and opportunities does Chile offer as a potential jurisdiction?
I believe there are more opportunities than challenges as infrastructure and networks in the country are well developed in terms of suppliers and the quality of the product and service offered. Of course, Chile is a seismic zone so it will be important for companies to have off-site backup and/or a contingency site.
Do you think that Continent 8 could help play an advisory role in Chile in shaping online gambling policy in the same way it has done so in the past in other jurisdictions by working with policy makers and customers?
Absolutely! In fact, we are already speaking with and supporting policymakers as we have done in other markets around the world. Continent 8 is no stranger to regulation, and we are more than happy to share our experience and knowledge with iGaming regulators across the globe and also work with them to ensure that our solutions are fully compliant.
With Enjoy S.A and Dreams S.A – the two largest casino operators in Chile – recently announcing that they had finalized their agreement to merge the two companies, what will the impact of that merger have on the market overall?
This partnership results in them taking 60% of the overall land-based casino market in Chile, and this will certainly allow them to use their brand image to empower online activity once the market opens up.
However, there are other international iGaming companies that players in Chile are already engaged with so despite this I expect the market to be one of healthy competition between local operators and global brands. As always, there will also be opportunities for smaller operators to identify a niche and claim their share of what looks set to be a sizeable market.
This article features in G3 May 2022 edition on page 48.
Nick Nally, managing director – Americas at Continent 8 Technologies, focuses on the company's ability to reflect the changing tech landscape
iNTERGAMINGi: Could you tell us about the company and how it started?
The Continent 8 journey began in 1998. For more than 20 years we have been serving the global gambling industry, providing our customers with secure, high availability global managed hosting, connectivity, and security solutions. Over this time our products and services have evolved to reflect the ever-changing technology landscape.
We take great pride in being a leading service provider to the industry and at a time when demand for our solutions is increasing significantly. Despite this rapid growth, we are committed to offering quality, flexibility, and outstanding customer service via our global team while at the same time providing a local, bespoke approach to each partner.
In which markets does the company currently operate?
Our reach is global, but our focus and customer service is very much local. We have an interconnected global network of more than 80 locations across four continents – Europe, Asia, North America and South America. We are launching new sites every month, particularly in the US where we are committed to being first to market in regulated states as soon as they open their doors to legal online gambling.
Take our Atlantic City data centre in New Jersey as an example. Launched in 2019 and housed within the landmark Atlantic City Convention Centre, it is the only data site in the state that has been purpose-built for the online gambling industry. It is fully compliant with DGE regulations and is the only independent, licensed facility that can house gaming infrastructure outside of a licensed casino. We are currently completing stage three expansion of the site with a modular addition approved by the Casino Reinvestment Development Authority, adding 30% capacity.
What are the most complex aspects of entering new markets with such unique products?
Regulation is incredibly complex and one of the biggest challenges we face. This is certainly the case when it comes to data security and compliance and especially in the US market where regulations differ from state to state. This is why we focus on developing relationships and working closely with regulators in each state – and in other global markets – to understand their requirements so that we can establish the right infrastructure to support our customers while also ensuring compliance.
Regulation may be complex, but it is nothing new and our 20+ years of experience in the industry means we are well placed to work with regulators, understand requirements and build the best-in-class infrastructure to deliver our solutions within the guidelines set.
Conversely, what have been the most enjoyable aspects the company has discovered while expanding its horizons?
Continent 8 is here to support its customers in each of the markets they wish to target. While entering new markets is not without its challenges, it is incredibly rewarding to be able to keep expanding globally and to be assisting our customers with their own expansion plans. Today we are live in 80+ locations around the world and are on target to increase that number to more than 90 by the end of the year.
As the company continues to grow, which new markets are you looking to venture into and why?
Our expansion plans are truly global. Of course, the US market is a key focus right now and we are already live in 24 states with many more set to come online including Florida, Massachusetts, Nevada, Ohio and South Dakota.
In Europe, we have recently opened sites in Latvia (Riga) and Romania (Bucharest).
We have also been busy in Latin America, a region where we believe the gambling industry will enjoy incredible growth over the next two to five years. We now offer our full suite of solutions in Colombia, Peru and Puerto Rico with Argentina and Brazil set to follow. What's more, we have recently acquired sub-sea cable capacity from Portugal to Brazil to reduce latency from Europe to Latin America, providing further support to European customers entering the region.
What elements do you believe go into growing the company's footprint in new areas? 
Demand is of course a factor in defining our international expansion strategy. Right now, we know the American market is booming – with operators looking to quickly enter regulated states. As a customer-centric business, we have a clear understanding of the markets our customers are prioritising and adjust our own roadmap to ensure we are able to support their expansion plans.
We have been providing our services and solutions to the global gambling industry for the past 20 years and this puts us in a unique position of having unrivalled insight and experience in what it takes to assist our customers in successfully entering new markets.
All markets are different in relation to regulation and clientele. It must be complex to have successful products that adhere to the needs of markets across the world and yet to take the time to alter elements to fit certain countries, or in relation to the US, even particular states. How do you balance the need for specificity, regulation and change for products that may have already been successful but now require changes to fit new regions? 
As the US market develops and matures, companies will have to adhere to standards-based operations which means the challenge for operators will be to avoid becoming inundated with service provider contracts. At Continent 8, we're able to offer a single contract across the US under one master services agreement with service-level agreements sitting underneath that – this makes it much easier for our customers.
What are the most interesting trends you've noticed in the industry in relation to the pandemic?
The rise in the number of cyber-attacks and in particular DDoS and Ransomware is incredibly alarming. In 4Q21, we blocked 641 DDoS attacks against our customers, up from 546 in the previous quarter. It is worth noting that the Q3 number was more than double that recorded in the second quarter. Worryingly, we are not only seeing a rise in the number of attacks but also the size, which in Q4 breached 1Tbps for the second quarter running. The largest attack size registered during Q4 was 1.9Tbps – a record for us.
That is why it is vital that organisations strengthen their defences today if they are to give themselves the best opportunity to successfully defend against an attack. An attack that is more likely a case of when and not if.
What exciting news should your customers be looking forward to in the near future?
We are growing incredibly quickly, especially in the US where we have a first to market strategy to ensure our customers have that all-important competitive advantage. We are also enhancing and strengthening our security products and solutions to meet the rising threat and prevalence of cyber-attacks that we have seen over the past 12 months.
This article features in iNTERGAMINGi Issue 2 2022 on Page 59. 
Meet the Continent 8 Technologies team at iGaming NEXT New York City
Our team will be attending iGaming NEXT New York City, 12 – 13 May in Manhattan.
Continent 8 is proud to be supporting the event as main stage sponsor, which will play host to many world class speakers across the 2 days. 🗽
With a connected network of over 80+ locations globally, including 24 US states, Continent 8 is the trusted infrastructure partner to the fast-growing US iGaming industry, offering market-leading Connect, Manage and Secure solutions.
Find out more about how our business can support your growth in North America and further afield; set up a meeting with our dedicated team by emailing sales@continent8.com
We look forward to seeing you soon at this exciting new event. To learn more about iGaming NEXT New York City visit: NYC22 – iGaming NEXT