What are your goals for 2023?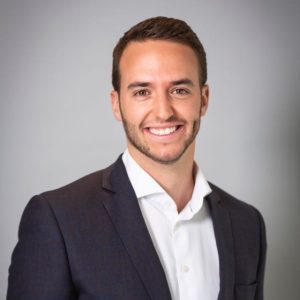 We will continue to deliver growth across all regions and keep pushing ahead with our ambitious expansion plans for North America and Latin America – two strategic markets for Continent 8 over the coming years. We're on track to hit 100 connected locations in 2023, a major milestone for the business.
To facilitate this growth, we will be further investing in our team, processes and delivery solutions. This will see us onboard key talent across a range of roles to ensure we continue to provide the customer-first approach we have built our reputation on.
In addition, we will continue investing across our products and network, with cybersecurity being a significant area of focus. Given the prevalence of cybersecurity threats in the world today, we will further drive the adoption of our existing suite of world-class cybersecurity solutions across our customer base and continue to invest and introduce new offerings to further support operators and suppliers in the iGaming space.
Is there anything you will do differently from last year?
We are taking the opportunity to revisit and realign our strategy every year. Continent 8 has been around for a long time and our strong success continues as a result of us being able to remain ambitious, nimble, and provide an unparalleled level of service to our customers. These considerations are supported by our constant investment in our talented employees, unrivalled technologies and ambitious global expansion. Over the last twelve months, we have grown our employee base by almost 40% and we're not stopping there. In the coming months, we are introducing new approaches to customer delivery, support capabilities and solutions offerings.
What trends/changes do you expect to see in the sector in 2023?
The industry will continue to embrace licensing and regulation, with new markets opening up worldwide, notably in North America and Latin America. This presents tremendous opportunities for operators and suppliers to scale rapidly, but they must ensure they do this while protecting their networks, systems and information. That is why we are the only partner who can help globally ambitious operators and suppliers meet their strategic goals.
Can you give us an insight into what we will see from your business in 2023? Will you expand your offering, enter new markets, launch new innovations, etc.?
2023 is a landmark year for the company as we celebrate 25 years in business. We'll be spending the year celebrating key achievements and recognising our employees that have contributed to our strong success over this time. More importantly, we'll be looking ahead at another 25 years as we continue expanding our global footprint, onboarding top talent and partnering with many of the leading brands in the global gaming space. It's an exciting time for Continent 8.
Source: Casino International