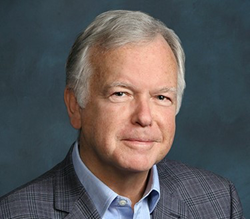 Our CEO and Founder Michael Tobin features in the December edition of Casino International, looking back at a busy and successful 2022.
As 2022 was a post-pandemic year, how did your business operations change?
They didn't really. As the infrastructure partner of choice for the global iGaming industry, we had to ensure it was very much business as usual during the pandemic, although we did have to adapt to new ways of working. Now that we are post-pandemic, over the last 12 months we have once again been able to travel to events, customer meetings and internal get-togethers. As a global company, operating from over 90 locations, this is fundamental to our business and allows us to deliver on our customer-centric approach.
What challenges did you face this year? How did you overcome them?
Our biggest challenge this year has been deploying our ambitious growth strategy which has covered new locations, products, and members of the team. We've been especially focused on the burgeoning US market where we are now live in 25 regulated states with more in the pipeline; each of these connected to our global backbone network.
We have also enhanced our range of solutions with the launch of the Gaming Exchange, a powerful private internet that offers our customers unrivalled connectivity and security, as well as access to a Premium Portal. Security remains a key concern for operators and suppliers, and we have strengthened our solutions which include DDoS, WAAP, EDR & MDR and SIEM & SOC, to ensure customers can mitigate the surge in attacks the industry has seen over the past 12 months, and will continue to see.
Growing our international reach and augmenting our products and services has only been possible because of the incredibly talented, highly experienced global team we have a Continent 8. I'm extremely proud of what we have achieved together this year. 
The iGaming industry is constantly evolving. What are some of the key trends in the sector this year? What changes have you seen since the beginning of the year?
The rapid roll-out of regulation and the ever-changing regulatory landscape has got to be one of the biggest trends and areas of change since the start of the year. This is certainly the case in the US market where new states are opening up all the time. That is why Continent 8 always ensures that it's one step ahead so that we and our customers can leverage these new market opportunities. In the US specifically, we aim to be the first to market in each regulated state.
It's also important to touch on consolidation and the arrival of major media companies and brands in the US online gambling market and the impact they've had.
What were your goals for 2022 and did you meet them?
Continent 8 is a constantly evolving business and for 2022 we wanted to fill a number of key roles across the organisation. This saw us appoint Brian B. Koh as Chief Commercial Officer and Kristian Valetta as Chief Financial Officer. We now have a powerful leadership time in place to drive the company forwards and are in a fantastic position as we head into 2023 which also happens to be our 25th anniversary year.
What were your highlights of 2022?
This is an easy one for me. I really enjoyed travelling the world once again and meeting with Continent 8 teams across the globe. This is something I'm passionate about. Our people make our business a success, so it's important for me to be able to spend face-to-face time with members of the team. It's also been great to attend in-person events and meet with customers, peers, and friends.