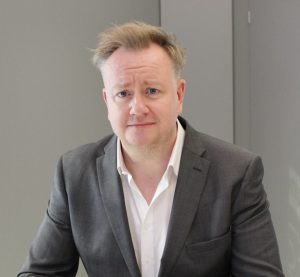 Justin Cosnett, Chief Product Officer at Continent 8 Technologies, takes a look behind the scenes at what was a record-breaking Super Bowl for the North American online gambling industry. 
The Super Bowl is one of the most-watched sporting events in the world. This year, an estimated 113 million people tuned in to see the Kansas Chiefs rally to defeat the Philadelphia Eagles in what will go down as one of the greatest contests in NFL history.
It will also go down as a major event in the history of regulated sports betting in North America. Held for the first time in a state where sports betting is legal (Arizona), record wagering volumes were generated during Super Bowl LVII.
In total, more than 100 million bets were placed, up 25% from the previous year. Over the weekend, New York took the crown as king of the betting states with 13.9 million geolocation checks while FanDuel was reported to have taken upwards of 50,000 bets per second and averaged two million active users on its platform during the game.
That's not all. BetMGM recorded handle was the highest in its history while DraftKings paid out $2.68m to one customer on the Chiefs' win.
But what do the stats look like from an infrastructure perspective? When reviewing the various Continent 8 sites across our North American network, a few states stand out.
For example, when it comes to change in connectivity throughput for the Super Bowl:
Our first regulated US state of New Jersey, across all three Atlantic City sites, saw an increase in total private and public connectivity of 232% when compared to Superbowl LVI.
The Garden State was also the highest single regulated state for connectivity living up to its nickname of the 'sports betting capital of the nation'.
Newly regulated locations this year saw an average weekend increase in internet traffic of approximately 60%.
There was a 376% year-on-year increase in private connectivity to hyperscale providers (for example AWS, Microsoft Azure, Google).
The average change in total internet throughput across all North American sites (of which there are 45) from the 2022 event to 2023 was 161%.
Interestingly, our Toronto site saw an increase of 2,320% overall. This is perhaps not surprising given this was the first Super Bowl event for the Ontario sports betting industry, which fully opened on April 4, 2022. It's clear to see that sports bettors were eager to wager on the event, a trend that will undoubtedly continue across other major sporting occasions throughout the year.
Being prepared for a surge in betting
Continent 8 is no stranger to supporting high-traffic sporting contests. Whether it is annually for the Grand National or Cheltenham horse racing events in the UK and Ireland, the UEFA Champions League across Europe, March Madness in the US, or every four years for the UEFA Euro finals or FIFA World Cup, we know what it takes to ensure platform uptime.
As the infrastructure partner of choice to igaming and sports betting operators and suppliers, live in 25 US states, and supporting more than 80% of the largest brands in the marketplace (EGR US Power Rankings 2022), we have in place the solutions and support systems that ultimately give operators the confidence they need to maximize the acquisition and retention opportunities these events present.
As standard for identified special sporting events, we:
Put a maintenance activity freeze across the network for the duration of the event.
Have arrangements to heighten our monitoring of third-party maintenance, too.
Align shift patterns for our SMC (first and second line support) team for the event.
Put additional escalation managers and personnel in place for shifts, offering enhanced 24/7 support.
In addition to this:
NetOps and SysOps teams ensure and verify the capacity of the North American backbone for all major US sites and continue to monitor traffic throughout the event.
DC Tech and Facilities teams are on hand for onsite support and remote hands engagement.
What's key throughout is ensuring our customers are aware of all activity with notifications regularly sent such as IP Transit data, as well as average and maximum traffic in and out.
The Super Bowl is a huge event for sportsbooks, particularly now that the US has opened up online gambling in more than 20 states. Of course, there are other sporting events that are also significant when it comes to betting activity – the Kentucky Derby, for example – and that's why it's so important for operators to have the right infrastructure and processes in place.
Why Continent 8 in the USA?
Live in 25+ states: Our expansion in the US began with a state-of-the-art data centre in Atlantic City, enabling customers to take advantage of the sports betting market opportunities in New Jersey, while gaining immediate access to the Continent 8 global network. Today we are live in 26 US states, with Nevada, Minnesota and Georgia in the pipeline.
First-to-market: We have an aggressive strategy to ensure we are the first iGaming hosting provider in state, enabling our customers to capitalise on the fast-growing and competitive US iGaming and sports betting market.
Regulated and compliant: We have vast regulatory experience with strong regulator relationships across states, ensuring a complaint gaming solution for each.
Growing global team: We are a global team with a local presence – we ensure we have a team on the ground in the US to help you expand.
Learn more about our trusted solutions in the USA here or contact the team via sales@continent8.com
Source: EGR North America