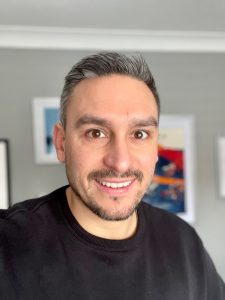 When it comes to DDoS attacks, Continent 8 (C8) had a relatively peaceful first quarter of the year following the tumultuous events of December 2022. Nevertheless, our global network had to fend off 184 attacks during the time frame. DDoS attacks remain a huge threat to businesses of all sizes in iGaming and beyond. Craig Lusher from our Secure team reviews the latest company attack data.
There was a significant drop in the number of DDoS attacks hitting Continent 8's customers in Q1 2023 compared to the previous period where a record-breaking 3,367 attacks were recorded.
The intensity of attacks was the highest in January, presumably a lingering effect from the December attacks. The 184 attacks in this quarter affected 83 different customers, a relatively high figure given the decreased frequency of attacks.
In a positive development for the company, the quarter did not witness any attacks exceeding 100Gbps and we encountered only six attacks ranging between 10-100Gbps, with the remaining 176 attacks registering below 10Gbps this quarter.
Q1 2023 DDoS stats
The stats for the period from 1 January to 31 March 2023 relate to our customers based in different locations around the world. Key points include:
Blocked 184 DDoS attacks, down from a record-breaking 3,367 attacks in the previous quarter
Longest sustained attack was 5 hours, down from 87 hours in the previous quarter
18 customers had repeat attacks within a 24-hour period
Peak attack size hit 49.5Gbps, down from 305.4Gbps in the previous quarter
January was the most attacked month
The average customer experienced attacks only twice this quarter, marking the lowest frequency recorded so far. Overall, customers were subjected to attacks for a cumulative total of 464.4 hours during this period. 
Craig Lusher, Senior Product Specialist – Secure, at Continent 8 Technologies, said: "Thankfully, this was a much quieter quarter compared to the previous. The quarter adhered to a common trend with most attacks measuring under 10Gbps, with the overall average attack size decreasing too.  
"However, it is important to note that even low throughput attacks can include millions of packets per second, posing a threat to networking equipment rather than internet bandwidth alone.
"While we continue to see significant changes in attacks from quarter to quarter, DDoS attacks are a constant threat to any business."
Continent 8's DDoS protection
Named a key player in the DDoS attack solution market (source: Distributed Denial-of-Service (DDoS) Attack Solution Market Industry Development 2022 – 2028), we have been protecting the world's most valuable information for 25 years. Our comprehensive cyber security solutions include effective and scalable protection against L3-7 DDoS attacks.
Our mitigation service provides an effective defence against multi-vector volumetric attacks. Key features include:
Geographically distributed high-capacity IP network
Complete infrastructure protection with Layer 3-7 Volumetric protection
Specific L7 application layer and API protection using in house Fortinet WAAP platform
High-capacity scrubbing centres
Edge filtering technology to filter attack traffic at the network edge
Major DDoS event offloading
Highly experienced team and a Customer Support Portal to view and interpret data flow and attack events
Our solution continues to evolve and in recent months we have amplified our scrubbing capacity to 2.5+Tbps, as well as increased our scrubbing centres geographically deployed across multiple continents. Locations include Los Angeles, Chicago, New York, Miami, London, Amsterdam, Frankfurt, Singapore, Hong Kong and Sao Paulo.
Our proven platform is one you can rely on with a capacity only matched by the largest DDoS providers on the planet. Learn more about our DDoS solutions here or contact Craig via craig.lusher@continent8.com