Managed hosting, connectivity, cloud and security provider to iGaming businesses recognised as top-level partner to Amazon Web Services less than a year after being approved as a Select Consulting Partner
Continent 8 Technologies has strengthened its position as the leading cloud and connectivity provider to the global gambling industry having been approved as an Amazon Web Services (AWS) Advanced Consulting Partner.
The recognition comes less than a year after Continent 8 was approved as an AWS Select Consulting Partner. Having spent the past few months building out its capabilities, it has now been elevated into the advanced tier of AWS partners.
This status is reserved for partners at the top of their game, and Continent 8 has been able to achieve this by expanding the scale and scope of its capabilities across the organisation with additional training and certification for its existing technical team, as well as hiring experienced AWS specialists.
The company has been busy assisting customers with AWS projects and deployments, particularly in North America, with positive customer feedback required to satisfy AWS' requirements. This includes America's no. 1 sportsbook, FanDuel.
Shane Sweeney, VP of IT at FanDuel, said:
"Continent 8 are a key and strategic partner for FanDuel and the combination of Continent 8 Data Center services and Amazon Web Services has enabled FanDuel to focus on its mission of being absurdly fan-focused by delivering the best product in the industry."
Providing value added solutions and services to customers during their AWS deployments was another key factor in Continent 8 achieving advanced tier status.
Having achieved AWS Advanced Consulting Partner status, Continent 8 will continue to expand its AWS offering, developing additional competencies within its existing teams and functions, to deliver best practice adoption, migration and security to customers via its AWS Cloud Accelerator service.
Justin Cosnett, Chief Product Officer at Continent 8 Technologies, said: "Achieving AWS Advanced Consulting Partner status is the next strategic step for Continent 8 as we continue to broaden our hyperscale cloud offering. It supports our mission to be the multi-cloud provider for the global online gambling industry."
Keith Stafford, Head of Cloud Architecture at Continent 8 Technologies, added: "Since achieving Select Consulting Partner status in February 2021 we have continued to build out our capabilities and team to help customers accelerate the adoption of cloud technologies, supporting over 20 Outpost location deployments, as well as many more direct private cloud connectivity to our customers, to date. To achieve advanced tier status is further evidence that we are delivering the best solutions and services – well done to all involved."
To learn more about Continent 8's AWS Outpost Enablement Package, click here.
In the period 1 October – 31 December 2021, we blocked a record 641 attacks on customers.
Our latest statistics show a significant increase in the number of attacks and attack size in 4Q21 compared to the previous quarter. Our expert security team has been closely monitoring the threats and have analysed the data for the period.
The stats relate to our customers based in different locations around the world. Key highlights include:
Blocked 641 DDoS attacks, up from 546 in 3Q21
54 of the observed attacks had repeat attacks within a 24-hour period
One customer was attacked 349 times during the period
Attacks breached 1Tbps in size, with a peak attack size of 1.9Tbps – the largest attack we have seen
Average attack size reached 55.8Gbps up from 48.9Gbps in previous quarter
Most attacks in 4Q21 are back on trend at under 10Gbps in size
Customers were under attack for a total of 50 hours compared with a staggering 326 in previous quarter
December saw the highest number of attacks (406 in total), while the location subject to the largest number of attacks in the 3-month period was Kahnawake.
Our latest statistics align with wider trends that show a steep rise in the number of cyberattacks being launched against business and organisations around the world, with DDoS and Ransomware the most prevalent methods of attack.
Craig Lusher, Senior Product Specialist – Secure, at Continent 8 Technologies, said: "We continue to see the number and scale of attacks rise each quarter. December was a particularly busy month for us, as expected due to the festive holidays, with hackers seeing this as a peak opportunity to launch cyber attacks.
"This year, quarter on quarter, we have seen record breaking DDoS attack numbers. In 1Q21 we saw 228 attacks, in the final quarter it's up to 641, almost triple the amount. It's evident that DDoS attacks are a huge threat to businesses of all sizes. Now is the time for organisations to establish efficient cybersecurity strategies, to defend themselves from this growing threat."
The graphs below show the quarterly breakdown of DDoS attacks on Continent 8 customers for 2021.
DDoS attacks increased each quarter, and there was a sharp rise in the number of DDoS attacks for the second half of the year.
3Q21 saw the longest sustained attack ever at Continent 8 at 22.1 hours.
Finally, the largest attack per quarter increased substantially from 1Q21 to 4Q21, to a staggering 1,900Gbps.
In today's world, adequate DDoS protection is a must for any online business. Learn more about our comprehensive DDoS solutions here
In our second blog in our Cultiv8 Employee Series; our HR Manager Jordan Holmes sat down with Anthony Abou-Jaoude to discuss his recent appointment of Chief Data Officer and the value of data to Continent 8 and its customers.
You re-joined Continent 8 in 2020 having spent several years exploring other opportunities. What made you re-join the business?
Continent 8 was my first job after graduating from university and I was actually the first software engineer the company hired when I joined in 2008. I'd had various jobs to pay my way through university, but this was my first full time role, and I enjoyed every minute of it.
I left in 2013 to explore an opportunity that I simply couldn't say no to, but I left with a very heavy heart. Michael Tobin, Continent 8's CEO, was very supportive of my decision and encouraged me to stay in touch with him and the wider team, who had become a second family to me. And I did exactly that.
Seven years later, I am very happy and blessed to be back at Continent 8 and try to give back some of the knowledge and experience I have gained throughout the years and continue this journey together, as well as continue learning and collaborating with my previous colleagues and friends and work alongside new ones.
Following your recent promotion to Chief Data Officer, can you tell us more about your new role?
I oversee all aspects of data within the Continent 8 organisation. I built a lot of the initial tools that are still being used today. These tools, married with the knowledge and experience of big data that I gained during my time outside of the company, has allowed us to revolutionise how we use our data and add to the products and services we offer to our customers.
I have also been looking at ways we can automate processes and tools relating to our data and processes and how best to integrate all our systems. In addition, we have taken steps to bring all enterprise systems, development, and internal IT under one division which will benefit both our employees internally and customers externally. This is allowing us to drive incredible efficiencies.
Why has Continent 8 streamlined its enterprise systems, software development and internet IT functions into a single division?
The business has been enjoying exponential growth and to maintain this, we know we need to keep investing in more automation and integration within our systems. Today, we have data centres and strategic points of presence in more than 80 connected locations spanning Europe, the Americas and Asia, and we are continuing to expand rapidly.
This means we need to invest and improve if we are to keep up with the best-in-class service we have built our reputation on, but to also ensure that our employees are as productive as they can be. Bringing everything under one division means that we are working in unison, and this in turn means that we can be more agile, make quicker decisions and deliver much faster than before.
Since your return you have made a significant impact on how Continent 8 visualises, uses and extracts value from its data. Can you tell us more about this?
Continent 8 is one of the few companies in the sector that has been around for 20+ years. This means we have a lot of data to look at, data that has been gathered over more than two decades. As data enthusiasts, this is incredibly exciting, and we can look at this data to see how our company and the wider industry has changed and grown over the years.
The biggest breakthrough and 'aha' moment was when we were able to prove the long-time theory that our customers are indeed talking with each other. We were able to achieve that by tapping into our own traffic data and clearly visualise and prove the customer traffic leaving one of our data centres is coming back to another customer in our data centres. Having this information at our fingertips and our customers fingertips is invaluable and enables us to provide better services, decisions, and for our customers to know what is going on with their traffic.
This has enabled us to build and deliver a truly game-changing product and service, the Gaming Exchange, which will be launched this year and will allow our customers to exchange traffic with each other and themselves in various sites in a more secure, reliable, and faster manner, so stay tuned for that as it will be a game changer.
What future developments in this area (automation, AI, machine learning, etc) are in the pipeline? How will they help Continent 8 and its partners?
As mentioned above, our Gaming Exchange is a major breakthrough that will provide incredible upsides for our customers. On learning that they were talking to each other over the public internet, we have created a private network for them to send and receive data and information. It is secure, reliable and much faster than the public internet.
We are also experimenting with machine learning algorithms to predict future growth and usage. One use for this forecasting is that it will allow us to assist our customers as well as our own future capacity needs based on historical trends and data so we become more proactive rather than reactive with the unprecedented growth and needs of the industry.
In November, we launched a new version of our customer portal. In addition to a better user interface, we are now providing customers with access to more data and in real time. We plan to increase the scale and scope of the data we make available to our customers over the coming months.
What key trends do businesses need to be mindful of in 2022?
Data will continue to be crucially important for all businesses and we will see more undertake data transformation initiatives. More businesses and people now understand the power of data and I believe data awareness will only increase. Continent 8 is here to support our customers in better understanding data and undertaking data transformations through both the infrastructure we provide but also our unrivalled expertise.
Companies also need to be mindful of changes to virtual desktop infrastructure as the industry settles into new ways of working with employees based from home as well as the office. I believe we will see changes in how we deploy laptops and devices to the workforce.
How has the industry and the Continent 8 organisation changed since you first joined as a software engineer back in 2008?
The industry and Continent 8 have been through a period of massive growth, which is great to see. It has aligned with my own personal growth that I have enjoyed since leaving Continent 8 and then making my return. The company has also grown both in terms of the products and services that it offers, but also headcount. That being said, the culture remains the same in the sense that employees are made to feel like part of a family.
This really is important to me and my colleagues, and no more so than during the pandemic when everyone really had to pull together to support one another. This really is a great organisation!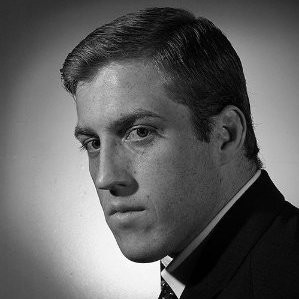 Good luck with your new role, Anthony! This is the second interview in our Cultiv8 series. Read the first with our Cybersecurity Director Leon Allen here